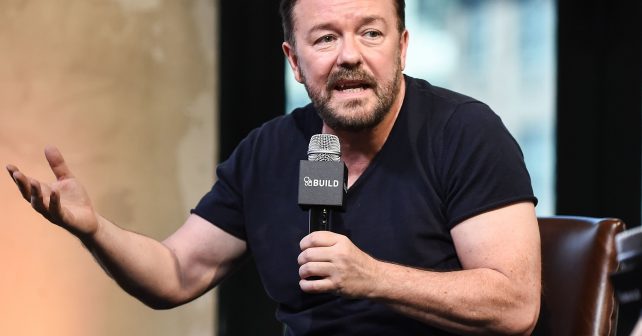 Ricky Gervais is back trying out material for his new stage show, SuperNature. Which, of course is good news for his London fans as it means there's an opportunity to nab cheap tickets for his latest series of six work in progress gigs.
Gervais describes it as "material too mental to charge full price" – not that this will put anybody off. Last time he did this there was a stampede; we fully expect exactly the same this time.
Tickets go onsale at 10am so you'll need to be super quick – and we do mean quick. Good luck!
Fri 20th July, tickets onsale from 10am
Tues 7th Aug & Wed 8th Aug
Tues 14th Aug,& Wed 15th
Mon Aug 20th & Tues 21st Aug
The Pleasance, Carpenter Mews, North Rd, N7 9EF
Click here to buy tickets