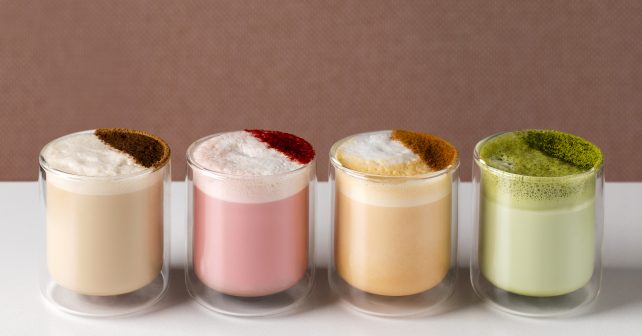 This is a swanky way to start the week. New cafe  – or as it's described 'gourmet eatery'  –  EllaMia is opening in St Martins Lane Hotel and is giving out FREE coffees and snacks on Monday morning to mark the event.
Choose any coffee you like, on the house. If you're feeling daring, try one of their interesting latte flavours including sweet potato and cinnamon & lavender and beetroot. (The brand is Californian in case you hadn't guessed!)
Even better there'll be snacks handed out with each caffeine hit so watch out for freebie praline slices and oatmeal bars. A perfect way to embrace Monday if you're one of the capital's army of self-employed freelancers.
Mon 18th Nov, from 11.30am: 100 FREE coffees + snacks 
EllaMia, St Martins Lane Hotel, 45 St Martin's Lane, WC2N 4HX
First come, first served.