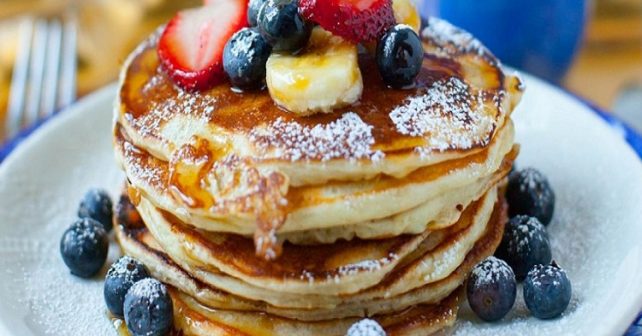 It's the dream day for anyone with a sweet tooth. Shrove Tuesday is almost upon us and London is packed with venues offering tasty crepe choices to get you salivating.
To save you time figuring where to go, here's our top Pancake Day destinations. Luckily, if you've not got time on the day itself all these venues are offering mega pancakes for more than one day. In short, there's no excuse not to indulge!
====
Nobody does big and bold pancakes like The Polo Bar. Opposite Liverpool St station, it's a 24 hour cafe so their legendary pancakes are on offer all day and all night.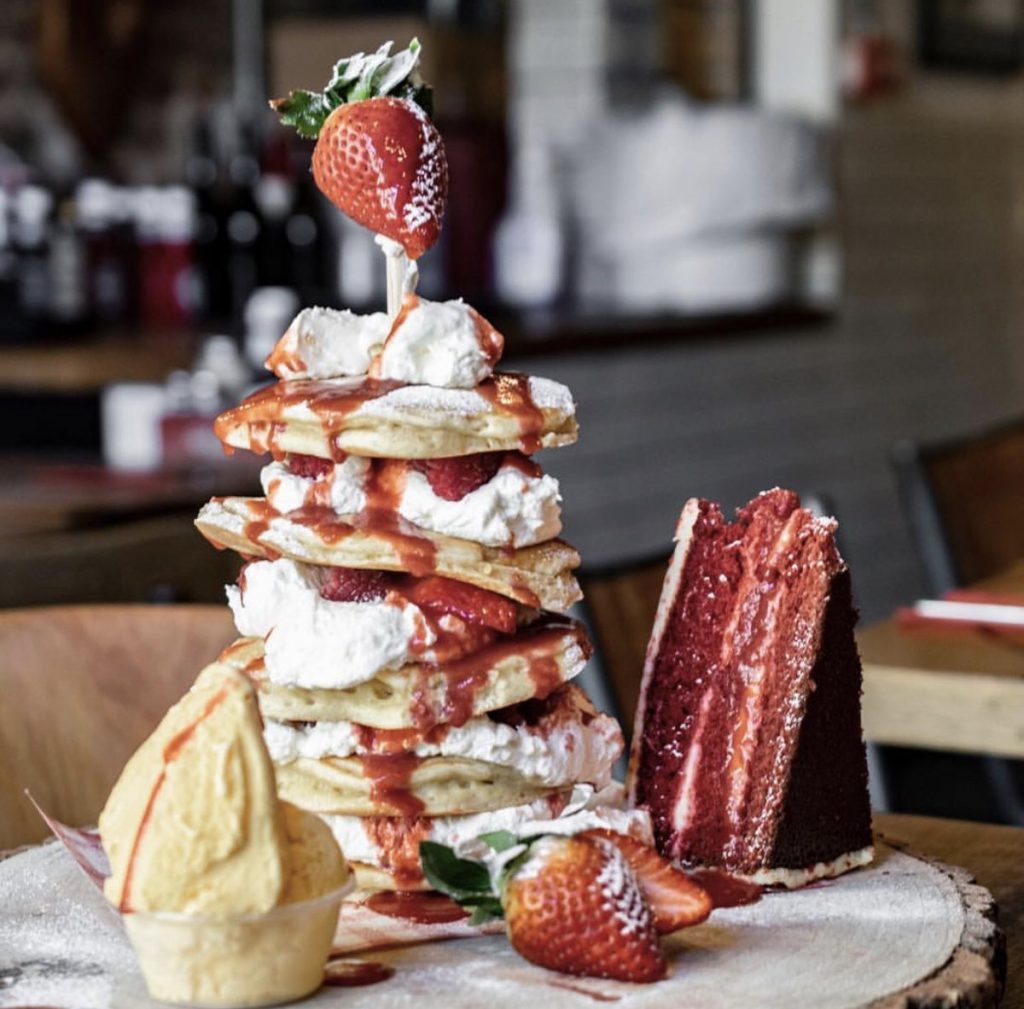 This year they're running an epic challenge. Devour a stack of 10 pancakes – think bananas, berries, ice cream – in 15 minutes and they're FREE. Plus you get a FREEBIE bottle of Prosecco. (Otherwise it's 25 quid but that's plenty of pancakes for two/three people with standard appetites!)
Tempted? They're expecting a lot of people to try their luck so you should have plenty of company and phones recording you attempt!
If you're not man or woman enough for the challenge – and flippin' heck it IS quite an ask – give one of their new boozy pancakes a go. There's the delicious Bubbly Royal which includes a glass of Prosecco or the Cookie and Amaretto.
Mon 4th – Sun 10th March: Pancake challenge and boozy pancakes
Polo Bar, 176 Bishopsgate, EC2M 4NQ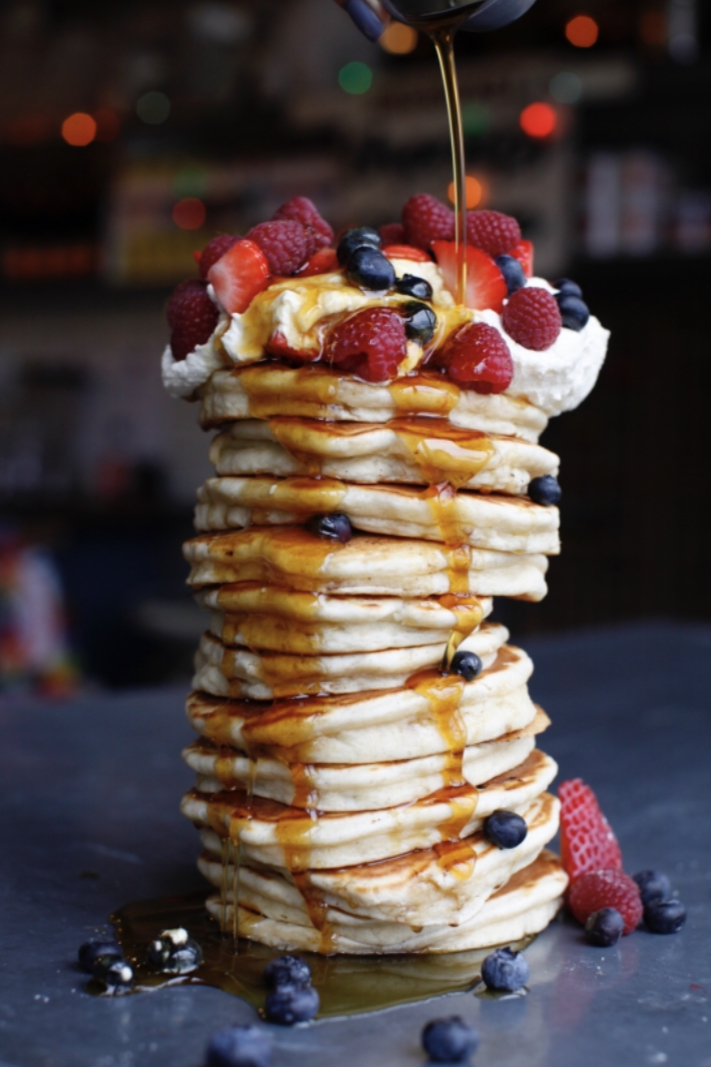 If you fancy something savoury, sweet, meaty, veggie – or a whopping great challenge – head straight for The Breakfast Club for all sorts of tastiness.
Visitors can opt for the Skint price friendly PB & J (£9.50) with peanut butter frosting, banana, blackcurrant jam or the meaty Big Stack with double beef patty, cheese and pickles.
Or if you're feeling brave hit up the cafe's infamous Pancake Challenge. If you can scoff 12 pancakes in 12 minutes (pictured above) you get the entire stack FREE. Otherwise it'll set you back £20 but profits all go to charity. Good luck and come hungry!
Tues 5th – Fri 8th March:  Pancakes specials are available in all BC outlets London Angel, Battersea Rise, Canary Wharf, Croydon, Hackney Wick, Hoston, London Bridge, Soho, Spitalfields
For addresses and all other info click here
Make straight to East London for a charity day with a difference; The Book Club will be dishing up Red Velvet 'period pancakes' topped with 'tampo'n macaroons.
It's in support of period poverty charity, Bloody Big Brunch. It's affordable too – £8 for just the crepe or £9.50 with the 'tampon' macaroon. The Shoreditch eaterie will be donating 15% of profits from each dish to the good cause.
Sun 3rd – Sun 10th March: Bloody Big Brunch: Pancake Week,
The Book Club, 100 Leonard Street, EC2A 4RH
For more info click here