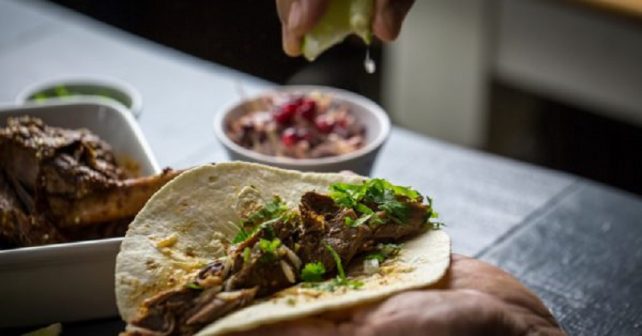 Londoners, here's your chance to feast for (almost) free –  Benito's Hat is dishing out £1 tacos across the capital all evening.
You don't even have to book in advance; just rock up and the Tex-Mex heroes will serve up the swag. Take your pick from pork, chicken, beef or veggie options. Frankly, whichever fillings you fancy. And as many as you want!
It's all to celebrate the salsa specialists' second cookbook: Everyone Loves Tacos. On this skint form, they're 100% right.
We'll see you there, Olé!
Tues 13th Feb, from 5pm: £1 Benito's Hat Taco Tuesday
Every Benito's Hat in London EXCLUDING the King's Cross branch
For a list of Benito's Hat locations and more info click here