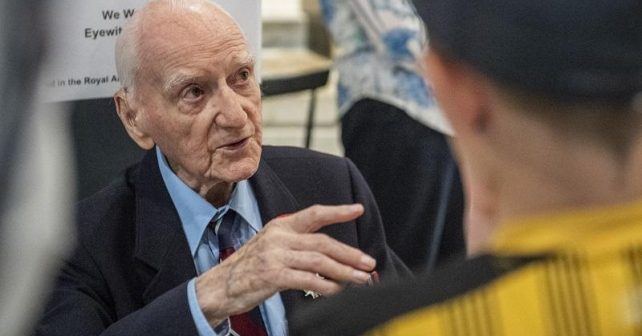 How about this to liven – and sober up – your child's half term break; Imperial War Museum is inviting Londoners in to meet war veterans and eyewitnesses at a FREE get-together.
The two-day event – We Were There – at the Elephant & Castle building will give visitors the chance to meet WW2 vets and hear the very personal stories of those involved in action.
You'll also be able to hear tales up close of family life during the London Blitz and Cold War. A fascinating day from an extraordinary generation.
Tues 19th & Thurs 21st Feb, 11am – 1pm: We Were There
Imperial War Museum, Lambeth Road, SE1 6HZ
FREE – all ages welcome. For more info click here