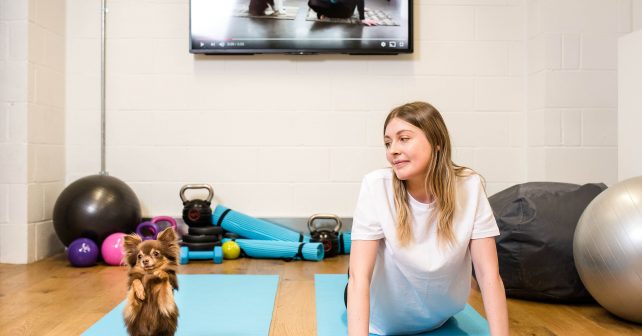 The House of Fitness, a two day pop up gym, is coming to London courtesy of household name, Argos.
On offer will be a mix of HIIT strength classes and yoga sessions, led by top personal trainers and they're all FREE.
To make things more quirky there's also going to be a dedicated Petsercise class, based on research that shows increasing numbers of Brits like to exercise with their pets so expect to be getting sweaty next to a dog!
They're promising no off putting mirrors and soft lighting so that's incentive enough for us.
Fri March 23rd/Sat 24th March: House of Fitness, FREE fitness classes
Hello Love, 64 Southampton Row, WC1B  4AR
To book tickets, click here