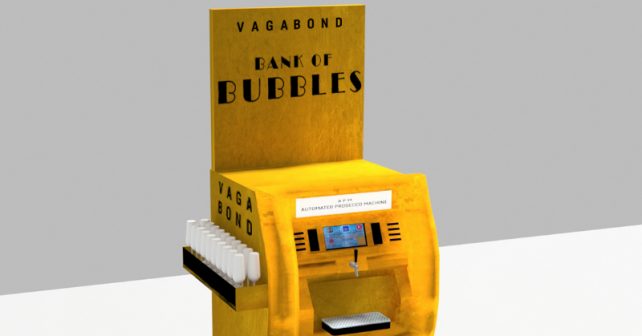 Stop whatever you're doing, London. Although look away now if you're still valiantly plugging away at Dry January. For two whole days there's going to be an ATM dispensing FREE PROSECCO in the heart of the City!
Anyone who pops down to the crafty cashpoint can pick up a flute of fizz on the house at the Vagabank. Why's it on? It's to mark the opening of the new Vagabond on Gracechurch Street on the site of an old Santander Bank.
Who cares, it's one glass of the bubbly stuff per person. And we can't bloody wait. Cheers, all!
Wed 29th & Thurs 30th Jan, 11am – 8pm: FREE Prosecco
Vagabank at Vagabond Monument, 51 Gracechurch Street EC3V 0EH