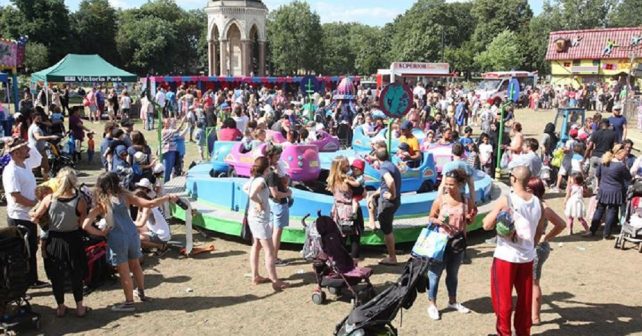 The weekend's here. As usual, there's loads going on around London and we've got you covered with our top tips for fun across the capital!
---
If the kids need a runaround, head over to the fab and FREE Victoria Park Day.
The one day event – pictured above – will feature loads to keep the little ones entertained. Look out for their a pop-up beach, giant inflatables, arts and crafts activities and donkey rides!
Sat 5th August, 11am – 4pm: Victoria Park Day
Victoria Park, Grove Road, E3 5TB (Area C1, near the bandstand)
FREE – just turn up. For more info click here
---
Here's your perfect excuse to hop off the sofa and sample some FREE wellness activities. FestiWell is coming to Kings Cross.
Sunday's workshop at Granary Square features a chance to practise some yoga, exercise classes and tai chi. For those who fancy something a little less strenuous, there's also meditation, talks on health and nutrition and massages. There's plenty for the kids to be getting on with too. Just keep reading below.
Sun 6th August, 12npm – 5pm: FestiWell
Granary Square, Kings Cross, N1C 4AA
FREE – just turn up. For more info click here
---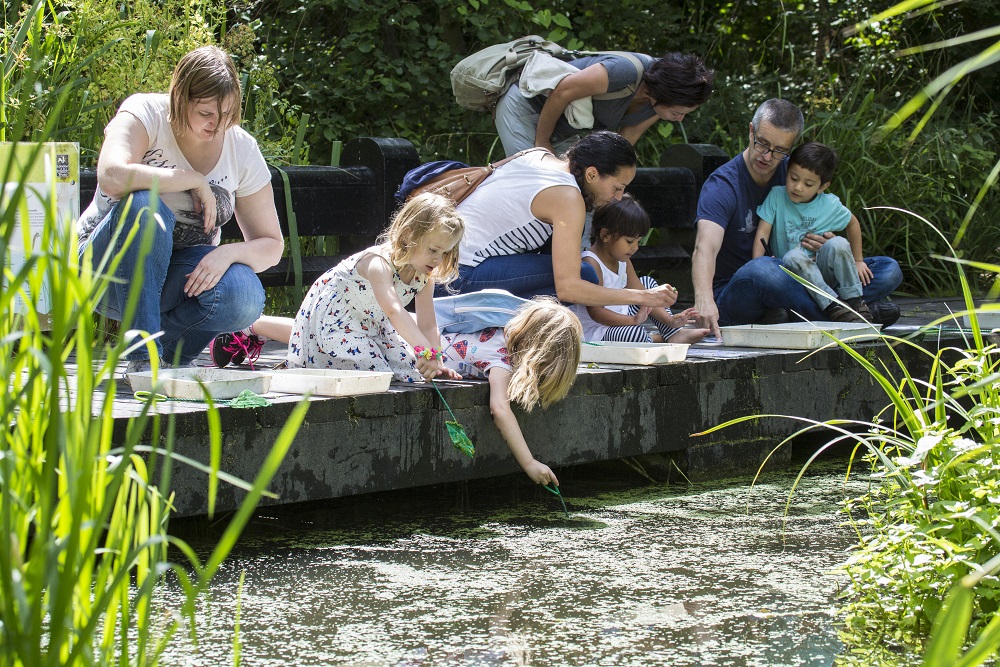 For all the pint-sized David Attenboroughs out there, buzz north for a day of FREE fun and wild workshops at Camley Street Natural Park.
Highlights include hunting for mini-beasts, story telling and arts and crafts. The fun starts at midday, though arrive a little earlier to sign up for some of the events. It's all part of FestiWell.
Sun 6th August, 12:00pm – 4:30pm: Camley Street Natural Park, N1C 4PW
For more info click here
---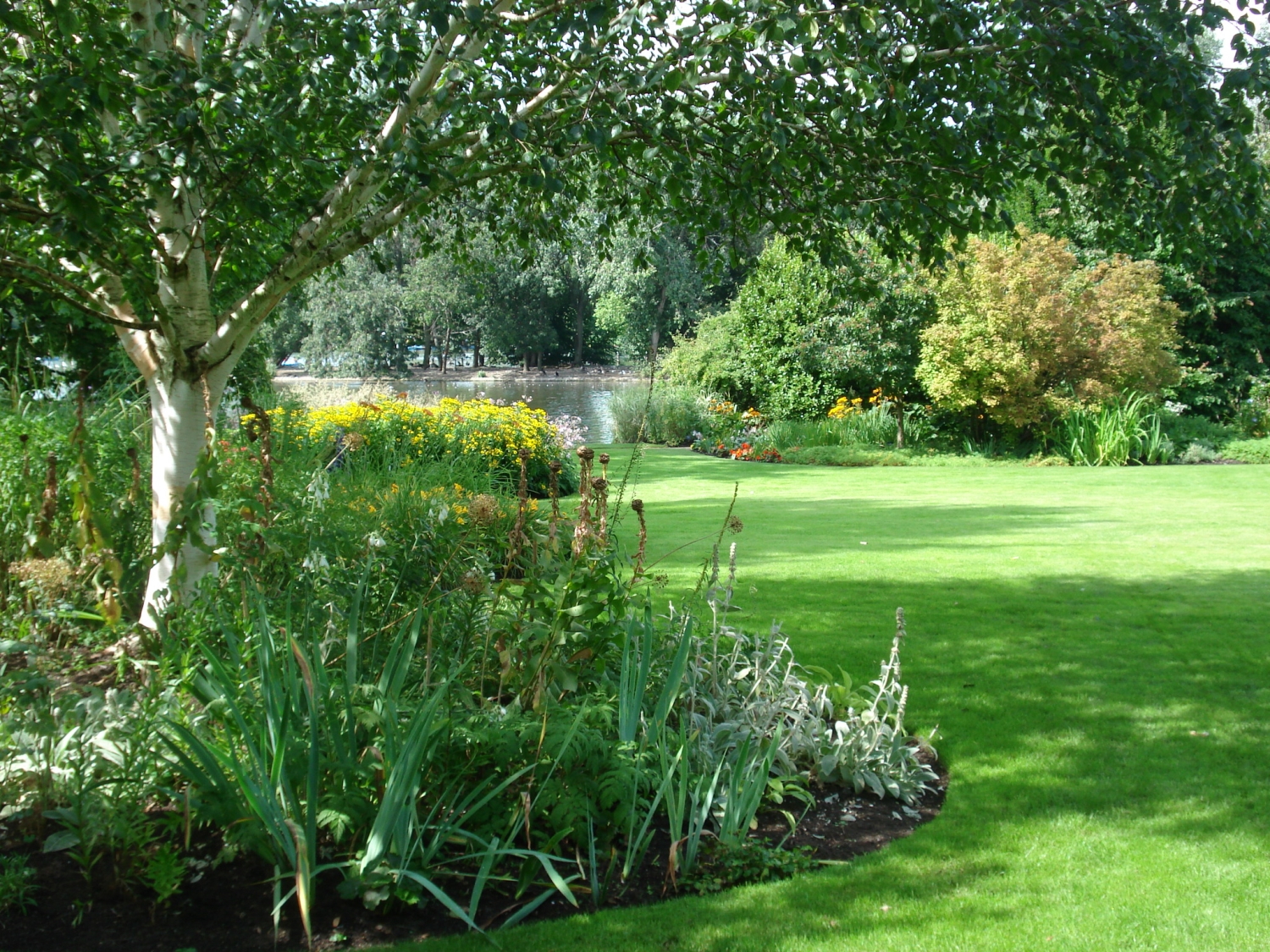 This one's a must for all those with green fingers! A normally inaccessible garden in the heart of Regent's Park is opening up to the public for the weekend.
The four-acre green space – called The Holme – features some fascinating and unusual flowers, a rock garden, plus several water features. It's all part of the National Open Garden Scheme where private plots around the country open up to curious Brits.
Sat 5th & Sun 6th August, 2.30pm – 5.30pm: The Holme opening as part of the National Open Garden Scheme
The Holme, Inner Circle, Regents Park, NW1 4NT (opposite Regents Park Rose Garden Cafe)
£5 on entry. Kids go FREE. For more info click here
---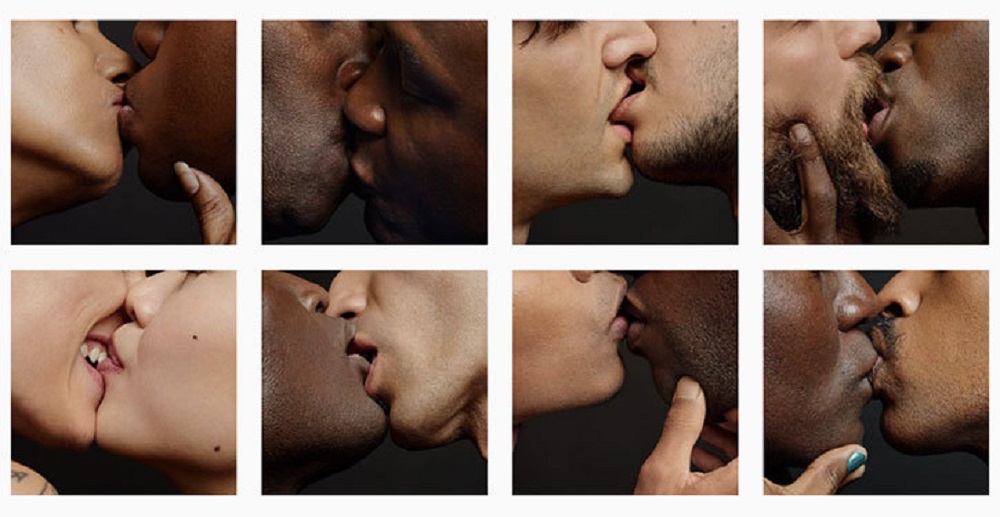 The pick of this weekend's FREE art events in London might just be Sam Bradley's defiant photos about gay love.
The award winning photographer has launched an adults only pop-up show to raise awareness of illegal same-sex relationships in 72 countries around the world. It's also the first time the collection of snaps have been displayed for public view.
Fri 4th to Sun 6th August, 10am – 6pm: Absolut x Sam Bradley exhibit #KissWithPride
Protein Studios, 31 New Inn Yard, EC2A 3EY
FREE. 18+  For more info click here
---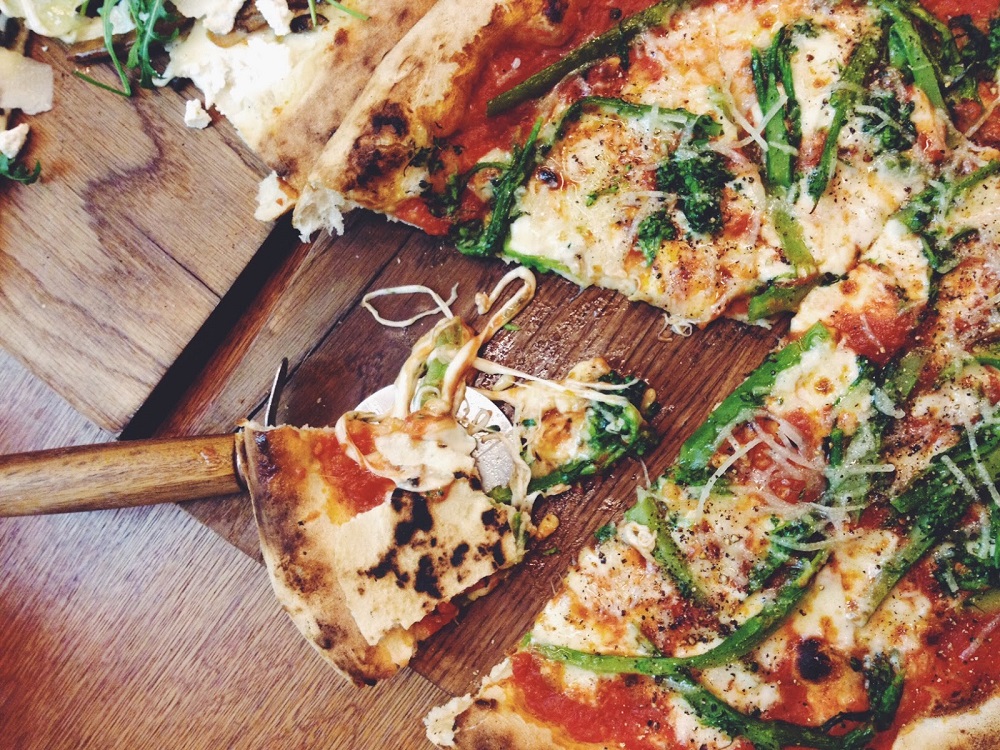 Want to party? Head over to Homerton for some FREE grub at the Pizza Party.
The glorious giveaway celebrates the coming together of Yard Sale Pizza and bar Machine No.3. Along with the food freebies, there'll be DJ sets from Anna Prior and METRONOMY.
Yard Sale Pizza's 'MIDNIGHT FEAST' Pizza Party
Machine No.3, 271 Well Street, London, E9 6RG
FREE entry. FREE pizza slices at the bar from 10.30pm – 11pm. For more info click here