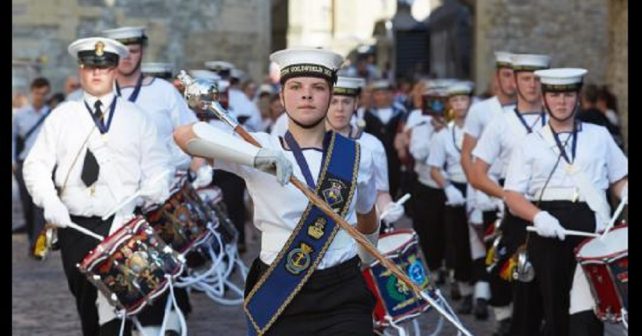 We can't promise the sun will have its hat on this weekend but it is the weekend (hoorah) and, as usual, London never disappoints.
=============
Get down to the Tower of London for a musical entertainment with a difference – it's the Sea Cadets National Band Competition!
The bi-annual competition features an array of performances by sea-faring youngsters, pictured above. Watch out for buglers, drummers and marching bands all proudly wearing their naval uniforms. (Some will even take to the Tower moat in the afternoon) There'll be fun activities for the kids too plus a chance to find out a little more about volunteering.
Sat 19th August, 9am – 4pm: Sea Cadets National Band Competition
Tower of London, EC3N 4AB
FREE – Just show up. For more info click here
---
A corner of Covent Garden is being converted in to a FREE entertainment hang-out this weekend as Spotlight festival returns to the West End.
There'll be loads going on at the day long jamboree. Look out for live music – including performances from Disney classics The Lion King and Aladdin – on the specially created big stage, FREE ice lollies and cocktails, promotions and giveaways. There'll be plenty of street food stalls nearby too (it is Covent Garden after all!).
If it all gets too much, just chill out on the pop-up lawn. Make sure you register for your FREE ticket by clicking the link below.
Sat 19th August, 12pm – 6pm: Spotlight festival
Seven Dials, WC2H 9HD
For more info and to register for your FREE ticket click here
---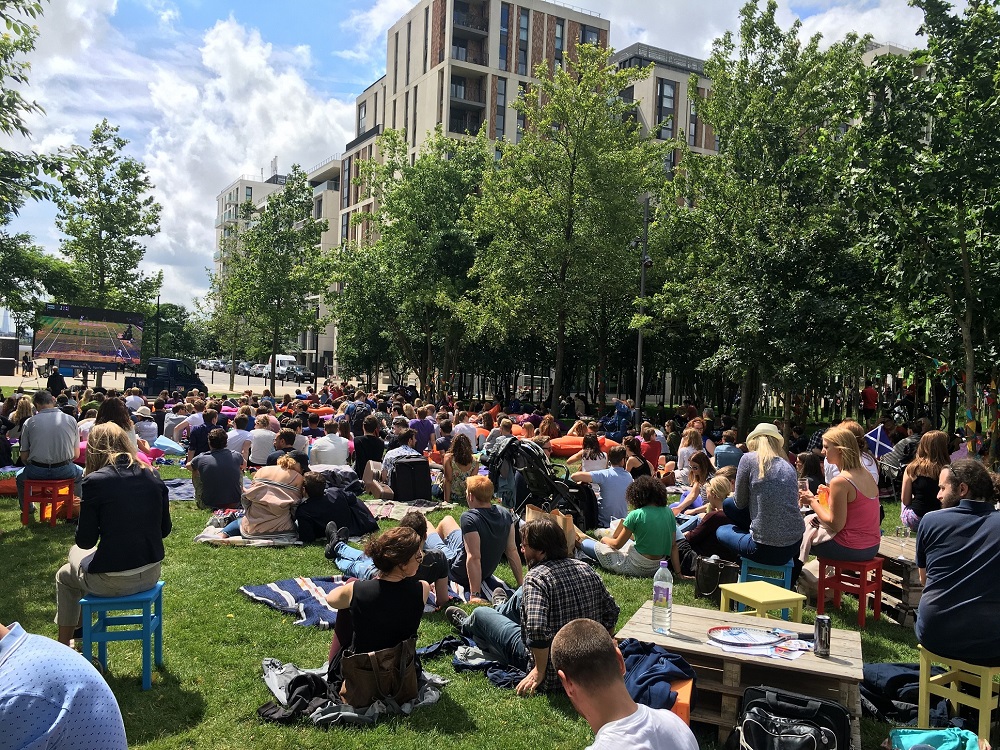 Fancy catching up on some FREE outdoor flicks? Then head over to Stratford where East Village London is hosting a weekend of totally ticketless outdoor screenings!
The two-day programme will feature six films for all the family. Watch out for Emma Thompson classic Nanny McPhee, feel-good musical Singing In The Rain and gripping courtroom drama 12 Angry Men. There'll also be two dozen restaurant and cafe options to enjoy a popcorn's throw from the screen plus you can grab a bite at the Sunday farmers' market open weekly between 11am-4pm.
Sat 19th and Sun 20th Aug: East Village London Outdoor Screenings
Victory Park, East Village, E20 1DA
FREE – just show up.
For more info click here.