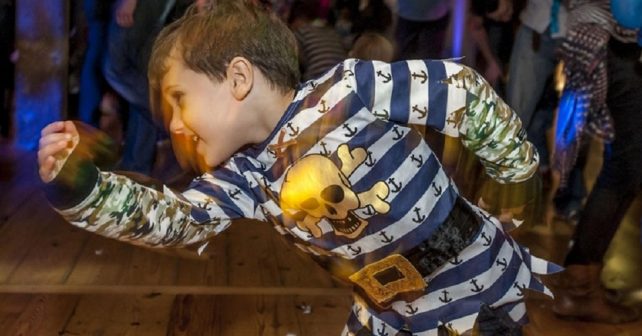 As always there's loads to enjoy in London this weekend. We've had a look around the capital and these are our top five faves. Have fun!
==========
Ahhh, me hearties! How's about a pirate themed family rave for all kids (and their parents) to enjoy. Yep, you read that right. Visitors – like the wee man above – can check out the glitter cannons giant balloons and bubble machine on the dancefloor and enjoy live DJ sets playing everything from drum 'n' bass, garage, electro and techno.
For the littlest sea-farers there'll be a play area with tents and tunnels, a soft play ball pond and face-painting.
Sun 10th September, 2pm – 4.30pm: Big Fish Little Fish Pirate Rave
The Bedford, 77 Bedford Hill, SW12 9HD
Adults £9/Children £6/Babies FREE
For more info and tickets click here
---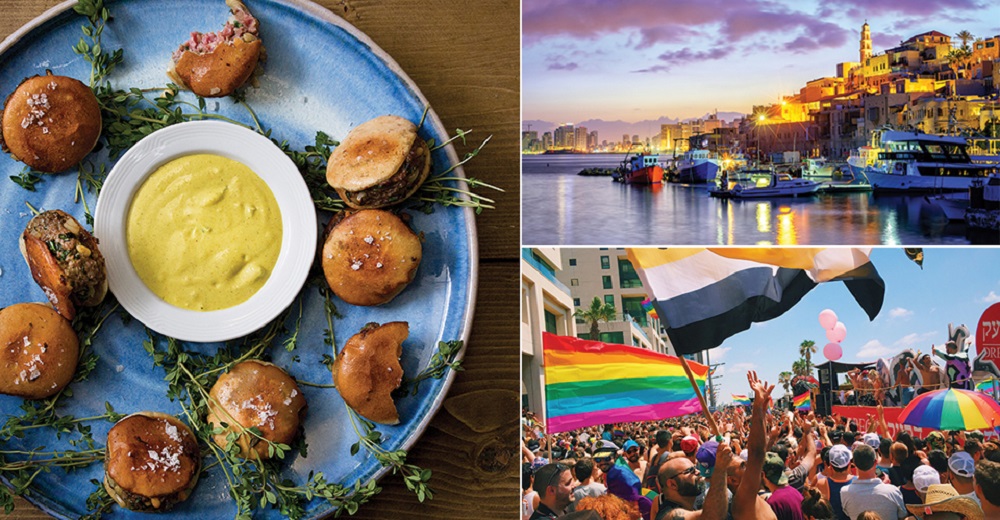 Shoehorn a bit of the sun kissed Mediterranean in to your weekend plans at a family friendly Israeli Food and Drink festival.
The two-day programme – an arm of the larger TLV in LDN event – at Camden's Roundhouse features fun for all ages. There'll be live traditional Jewish music, Middle Eastern cuisine plus kids zones where little ones can turn their hands to some fun arts and crafts.
Sat 9th & 10th Sep, Sat 10.30am – 6pm /Sun 10.30am – 4.30pm: TLV in LDN Food and Drink Festival
Roundhouse, Chalk Farm Road, NW1 8EH
FREE but register for your ticket in advance here
For more info about TLV in LDN click here
---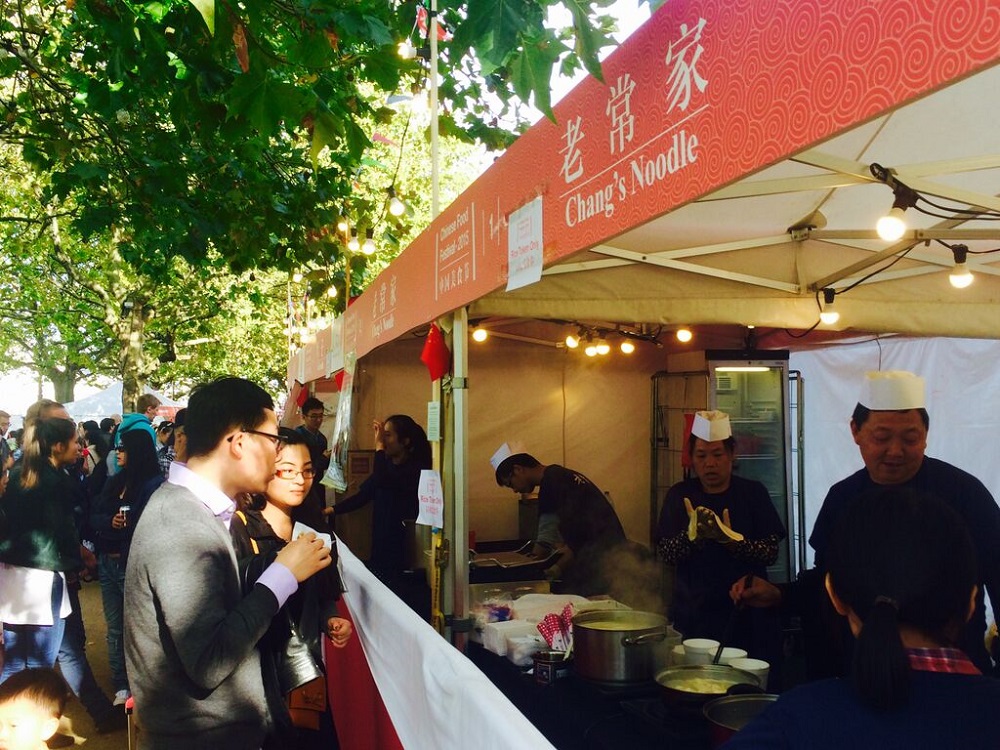 Check out a host of delicious dishes and Asian flavours by the river at the Chinese Food Festival. Visitors to the Southwark gala will also be able to enjoy traditional music and song plus some of the latest sounds from modern day China.
There'll also be a FREE live cookery masterclass. Just reserve a space when you get there. (It's first come, first served.)
Sat 9th Sept & Sun 10th Sept (Sat 11am – 10pm, Sun 11am – 7pm): Chinese Food Festival 2017
Potters Fields Park, SE1 2AA
FREE – For more info click here
---
Not happy with Brexit direction negotiations and want to voice your political concerns? Join The People's March for Europe.
The big demo – the latest in a string of pro-EU protests since last year's vote – will snake its way from Curzon Gate to protest hub in Parliament Square where speakers – including high-profile Remainer Bob Geldof, Lib Dem MP Sir Ed Davey and fashion designer Katharine Hamnett – will address the crowds.
Sat 9th Sept, 11am – 4.30pm, The People's March for Europe
Meet at 11am at Curzon Gate, W1J 7FW
Just turn up. For more info click here
---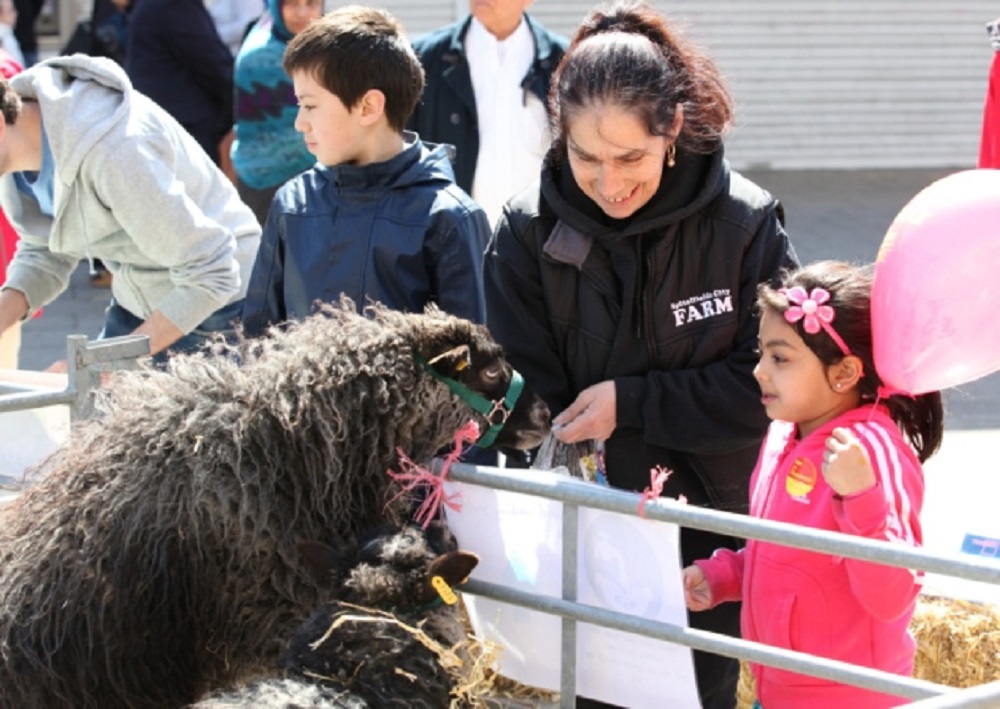 August is over (cue tears) but there's still time to celebrate the Great British summer at the Chrisp Street Country Fair.
Visitors to the FREE East London festival can chance their arm at traditional country games like pub skittles, tug of war and welly wanging while kids can meet animals from nearby Vauxhall City Farm. Plus there'll be fairground rides and a ceilidh for all the family.
Sun 10th Sept, 11am – 4pm: Chrisp Street Country Fair
Chrisp Street Market, Chrisp Street, E14 6AQ
FREE – For more info click here