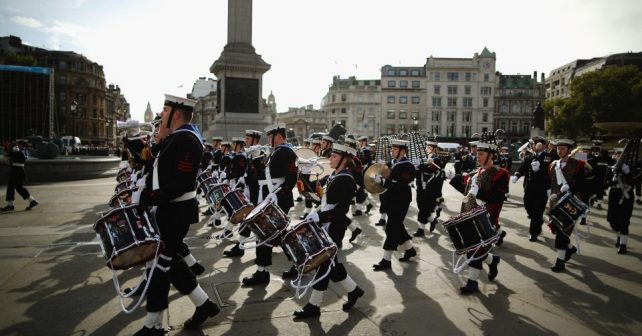 Hoorah, the weekend!  Wrap up and get out and about. Here's our favourite top cheapo things.
======
Aha me hearties! Get down to central London to see hundreds of proud sea cadets march at the FREE Trafalgar Day Parade.
The procession kicks off at Horse Guards Parade snaking its way under Admiralty Arch to, you guessed it, Trafalgar Square. Watch out for physical training demonstrations, flag displays and parade inspection in the Square. The annual march – featuring 400 men and women in uniform – is all to celebrate the life of the Greatest British salty sea dog, Lord Nelson.
Sun Oct 22nd, 10.30am (at Horse Guard's Parade) – 2.30pm
Trafalgar Square, WC2N 5DN
FREE – just show up. For more info click here
---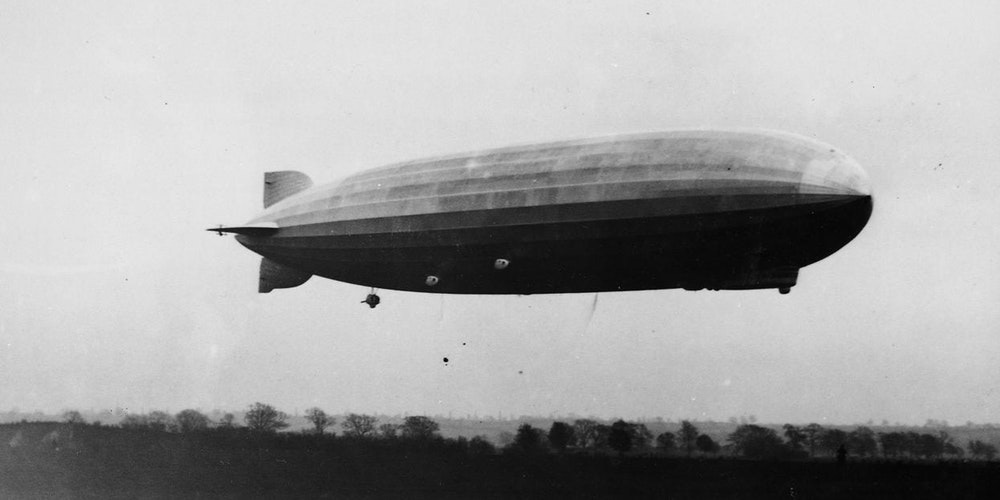 Be transported back a century – with the aid of actors and volunteers – to WW1 in The Raid Animated Walk.
The two hour historical stroll takes in a former bomb shelter plus other local areas affected by German airship bombing. It's all part of the month long Zeppelin Exhibition looking back to how the Great War continues to shape our world.
Sat Oct 21st, 2pm – 4pm: Zeppelin 1917 – The Raid an animated walk
Burgess Park, 150 Albany Road, SE5 0AL
Tickets £5. Fee will be refunded on request on attendance or will go to the charitable Friends of Burgess Park project.
For more info and to book click here
---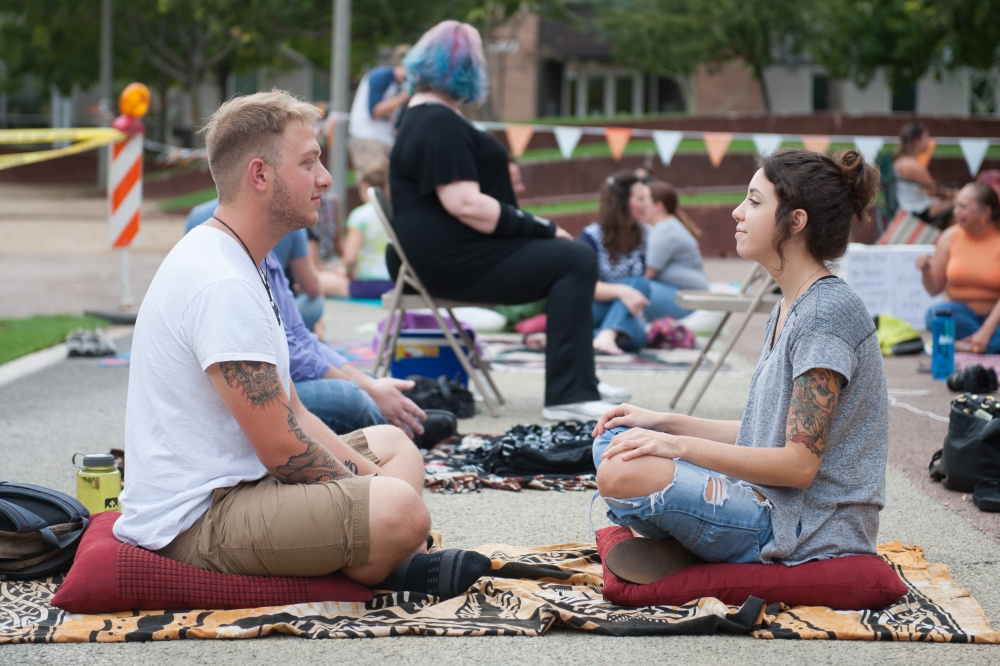 Here's our alternative option for the weekend, how about a minute of eye contact with a total stranger? It may sound counter-intuitive to every London commuter but it's all part of an initiative to explore human connection and understanding.
Members of the public are being invited down to Camden to hold a 60 seconds gaze with a total stranger. Some interactions will be filmed for a show on Sky 1, so expect cameras. There'll also be a 'no filming' section for those who don't want to be on screen.
Sat 21st Oct, from 1pm: Eye Contact Gathering to Promote Human Connection and Understanding
East along the canal tow path next to Camden Market, NW1
For more info click here
---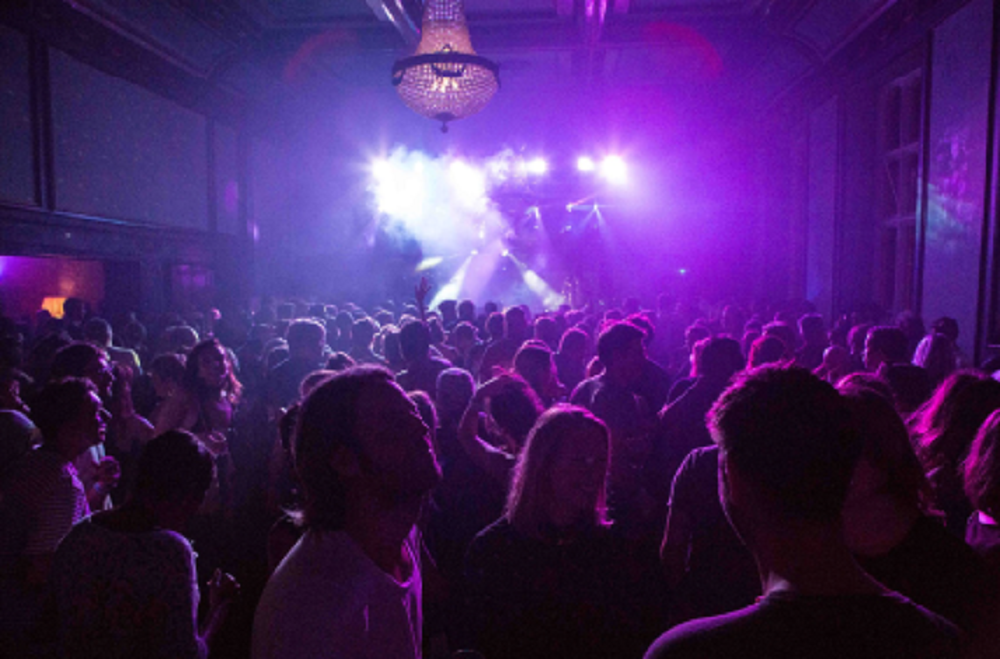 Grab those white gloves and whistles and head down to an epic Friday club night of garage revival in East London.
Garage Paradise in Leytonstone is bringing together some of the old school greats – including Mike 'Ruff Cut' Lloyd, DJ Lazy Bones and MC Creed – for a banging start to the weekend!
Fri Oct 20th, 8pm – 2am: Garage Paradise
The Red Lion, 640 High Road, E11 3AA
To buy your £10 ticket and for more info click here
---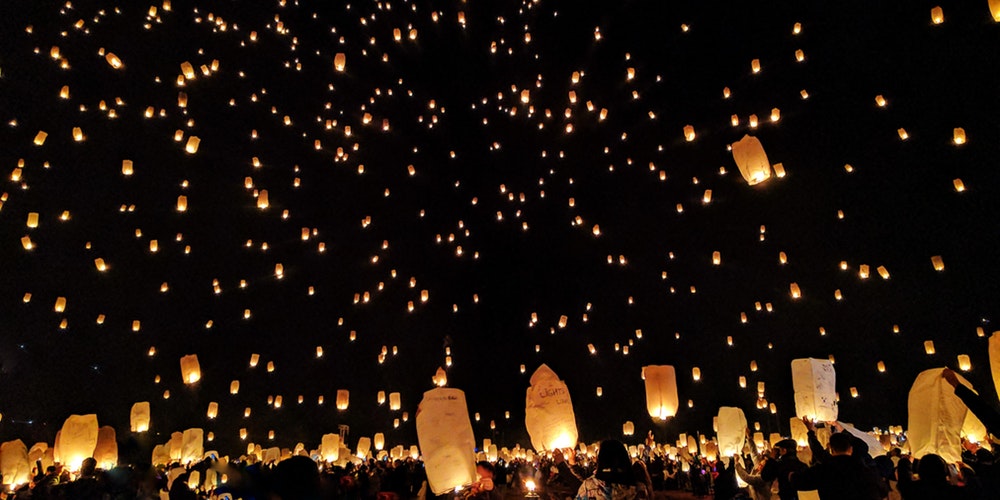 For a great family-friendly FREEBIE option get down to the Langthorne Lantern Festival for a chance to make your own sustainably-powered lamps!
The two-day community-based gala is the finale to the Waltham Forest Parks Festival.
Fri 20 Oct, 6pm – 10pm / Sat 21st Oct, 4pm – 10pm: Langthorne Lantern Festival
Langthorne Park, E11 4YG
FREE – just turn up. For more info click here