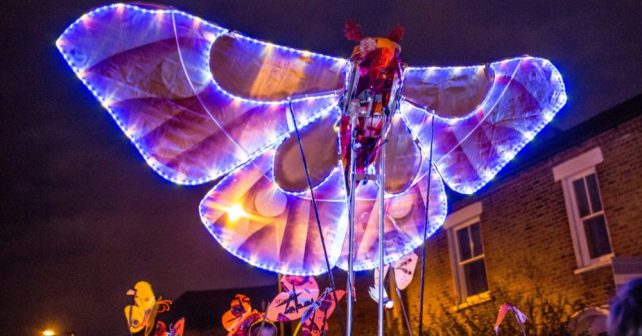 We're there, Londoners – it's the end of winter, spring has sprung. The clocks go forward this weekend so that's one hour less sleep but it does mean more daylight. Hoorah! So it's time to get off the sofa and out and about.
=====
Celebrate the start of longer days and shorter night (woo-hoo!) at the fab and FREE  Spring Rising community get together in Dulwich.
The stunningly lit community procession is celebrating the start of British Summer Time with a cavalcade of brightly lit costumed dancers and live music. The procession culminates in a beautiful enchanted illuminated garden. It's family friendly so take the kids.
Sat 24th March, 6pm – 9pm: Spring Rising
Goose Green, East Dulwich, SE22 9AN
FREE – For more info click here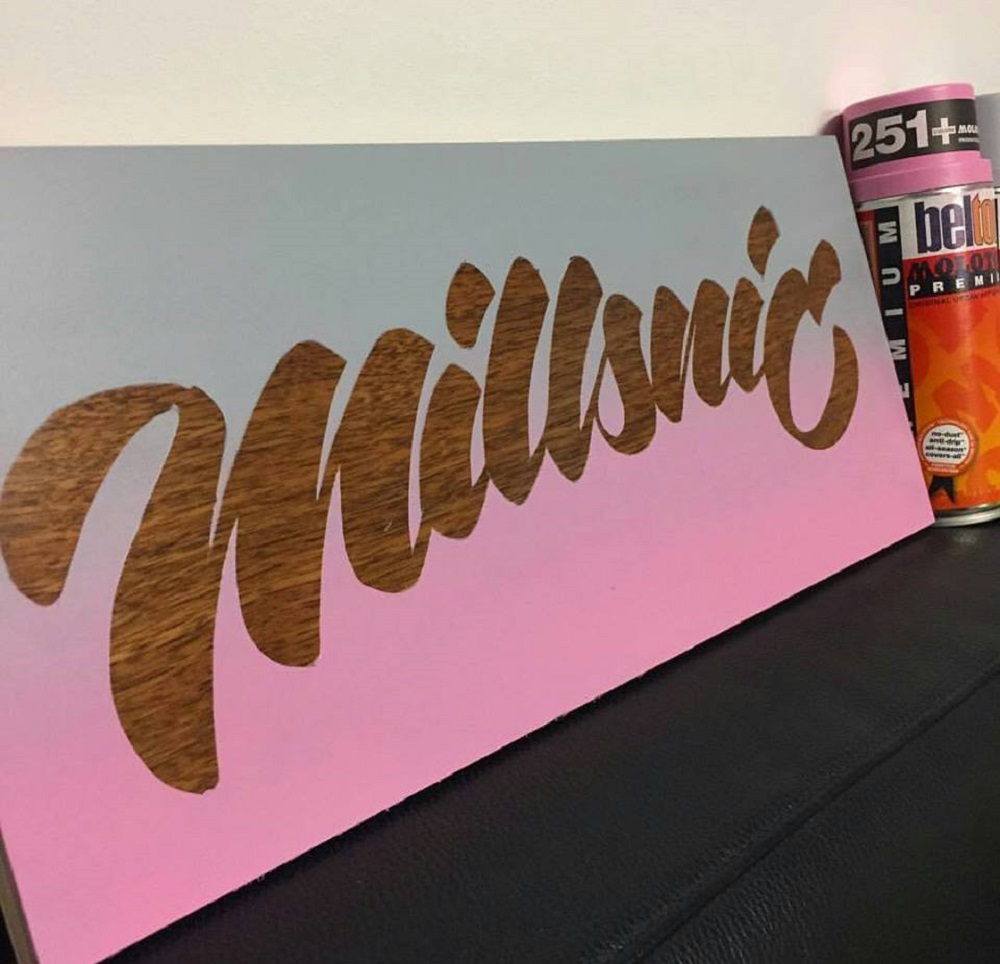 Get creative and learn some bril new typography and lettering techniques in Dalston for FREE.
Just Type at GreatArt London is run by uber-talented graphic designer and graffiti specialist Ryan Mills – aka millsnic – ahead of his exhibition in Shoreditch later in the month. All materials are provided.
Sat 24th March, 1.30pm – 2.30pm: Just Type – Lettering Workshop, 
GreatArt London, 41-49 Kingsland Road, E2 8AG
FREE – To register and for more info click here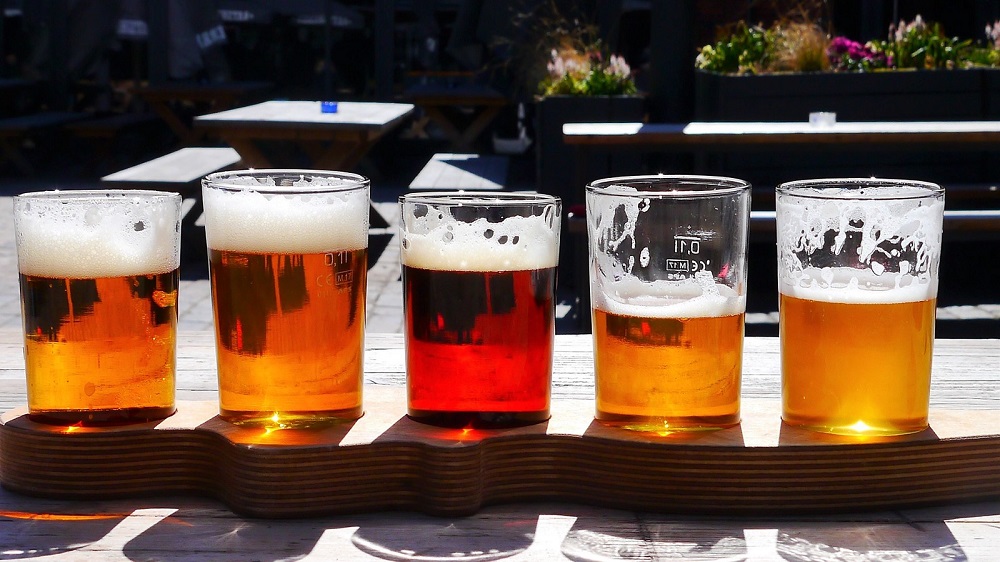 Fancy a tipple to celebrate the last dark evening before the clocks go forward? Then head down to the FREE Deptford Craft Beer Feast.
Saturday's booze fest will feature DJs, a spot of street food from Mama's Jerk chicken and Dirty Apron plus lots and lots and LOTS of beers from more than 20 breweries including London favourites Hammerton Brewery, London Beer Factory and Gipsy Hill. Make sure to bring cash for the tastings.
Sat March 24th, 12pm – 9pm: Deptford Craft Beer Feast
Deptford Market Yard, SE8 4BX
FREE entry – to register and for more info click here
Fashion followers of London, it's London Hat Week! There'll be plenty of FREE and cheap things to do – including creating, admiring and making – millinery designs across the capital this weekend.
Highlights over the weekend include Saturday's official Hat Week Official Exhibition and pop up in King's Cross (£7.50 – £10),  The interactive Magician's Hat show in West Kensington (£8), or just check out the range – for FREE – at the LHW Supplier Fair in Bermondsey.
Now – Wed March 28th: London Hat Week
Various locations across London
Prices vary. For a full schedule of events and to reserve spaces click here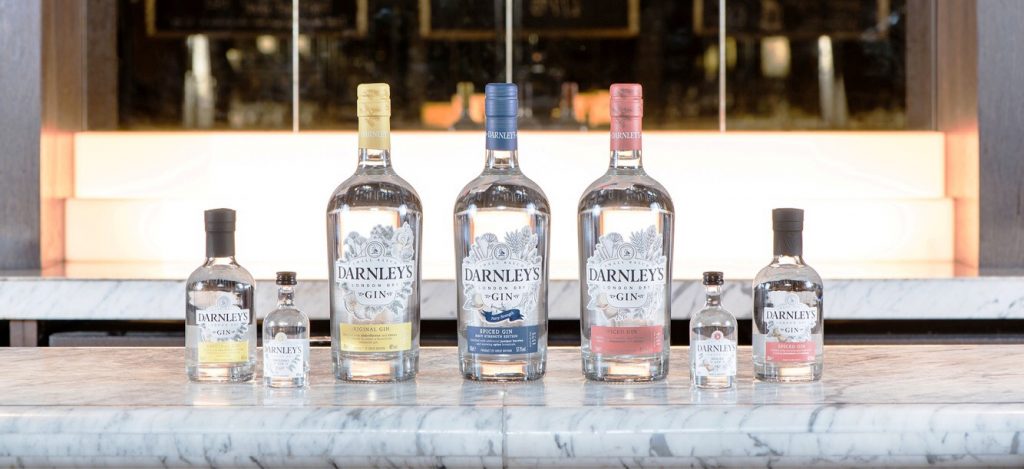 If it's a lazy Saturday afternoon you want, kick back with a FREE gin and tonic – or several! It's Gin Day in the Sir Colin Campbell in Kilburn.
Expect a host of gin companies to be represented from Beefeater to Slingsby, along with their respective brand ambassadors explaining the best way to serve their products.
If you want to wash your G and Ts down with some grub there'll also be a menu of delicious food (that you do have to pay for) – and it being Kilburn come the evening expect some traditional live Irish music.
So nothing more to be said, but gather up some mates and get down the pub!
Sat 24th March, from 2pm: 1,000 FREE gin and tonics
Sir Colin Campbell pub, 264-266 Kilburn High Rd, NW6 2BY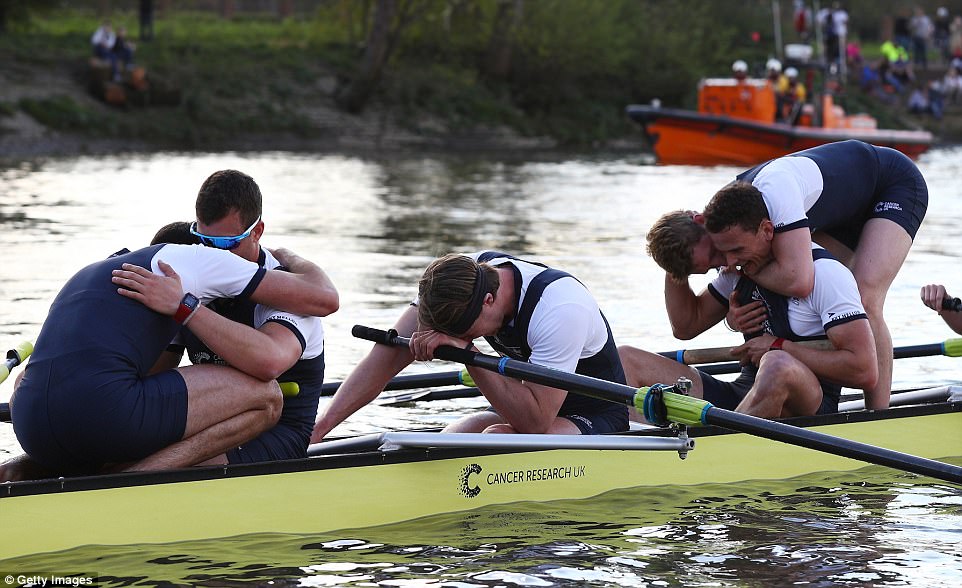 It's the annual fight on water between top universities Oxford and Cambridge this weekend. Normally on Sunday, this year it's taking place on Saturday.
The women's race kicks off at 4.31pm and the men's race follows the same route just over an hour later at 5.32pm. It starts at Putney and finishes at Mortlake so find yourself a vantage point at one of the pubs along the river bank or head for Bishop's Park Fan park where there'll be booze and screens.
Sat 24th March: Oxford v Cambridge Annual Boat Race
FREE – for more info on the route and where to watch click here