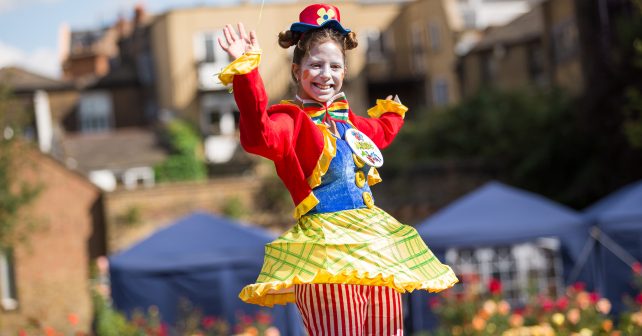 Hooray, the weekend's here. Yep, the summer's clinging on by its fingernails so get out and about before autumn wind and rain comes lashing down!
============
Get down for a weekend of live music, fashion, yoga classes, cake decorating, kite making experimental theatre, pom-pom making, T-shirt upcycling photography (we could go on and on here!); the Peckham Festival is here.
There'll be obligatory street food and craft booze too for when you get parched. The three day fest is panning out at venues across SE15. Just swing by and have fun.
Fri 14th – Sun 16th Sept: Peckham Festival
Various venues in Peckham, SE15
FREE – For a full list of what's on and info click here
What do you get if you cross stalls selling everything from fashion to home-made honey, street food, live music, kids' entertainment and arts and craft? Answer; Bermondsey's urban village fete.
The one dayer stretches right up to Bermondsey street – and it's always a good 'un.
Sat 15th Sep, 11am – 6pm: Bermondsey's urban village fete
Bermondsey Street, SE1
FREE – for more info click here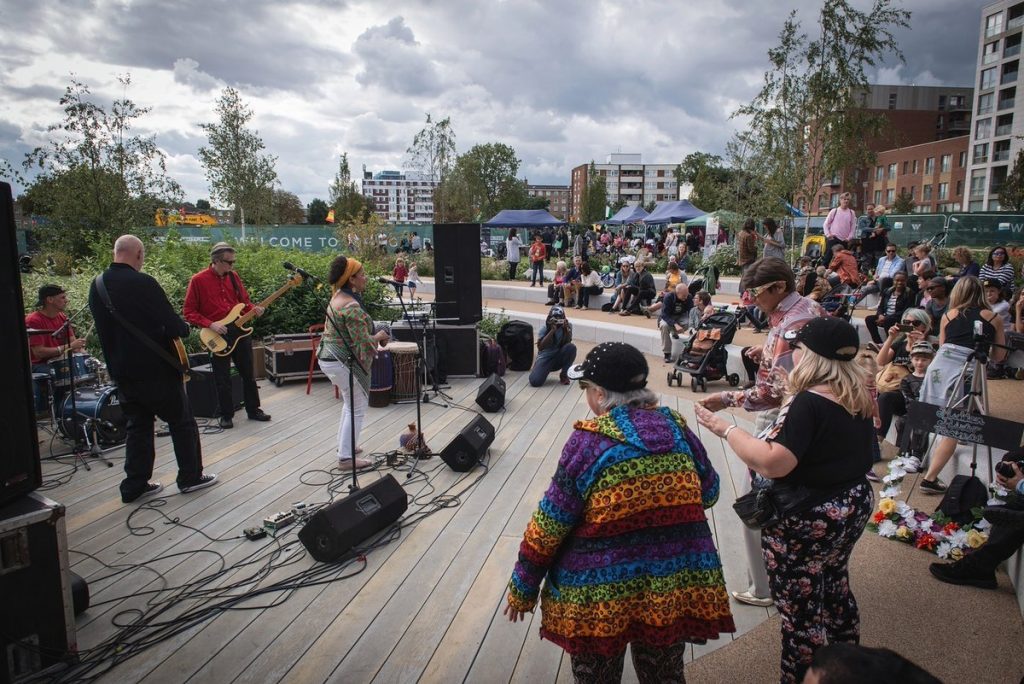 Think live music – including grime and hip hop artists, Keedah & Ganjy – plus theatre, creative arts and workshops for the whole family. The Hidden River Festival is a fun day for everyone.
There'll be a treasure hunt, canoeing, a adventure woodlad trail, comedy. All in all – as you can see from the flyer below – something to keep young and old happy.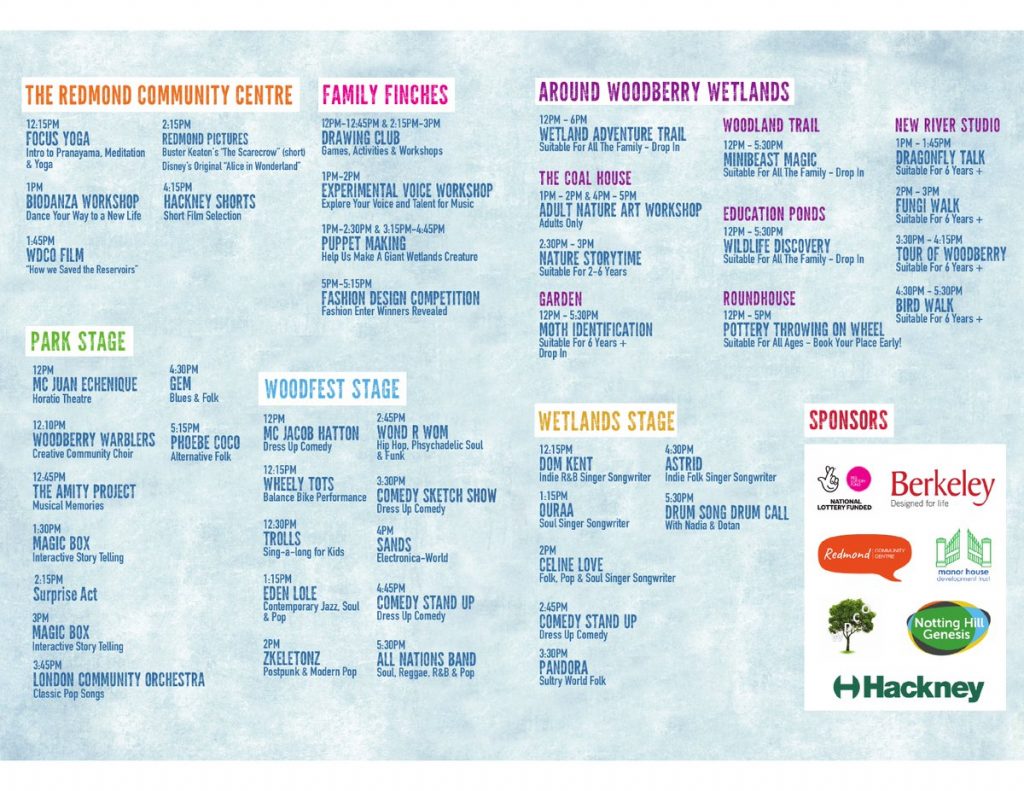 Sat 15th Sept, 12 – 6pm: Hidden River Festival
From The Redmond Community Centre, N4 2HF to the New River Path, Woodberry Wetlands
FREE  – For more info click here
Dino-fans, enjoy a FREE weekend of Jurassic larks in South London at Dinosaur Islands in Crystal Palace.
There'll be loads for visitors to do. Why not opt for a behind the scenes tour of the park, some street theatre performed by a life-sized Iguanodon (no less), dino-arts and crafts for little ones plus expert talks about the gigantic beasts. All events are FREE but you'll need to to book them in advance.
Sat 15th & Sun 16th Sept: Dinosaur Days
Dinosaur Islands, Crystal Palace Park, SE20 8DP
FREE – but must book ahead. For a full list of what's on and to book click here
For the most London-y – and sparkly – event of the weekend, make straight for Guildhall Yard and the FREE London Pearly​ Kings and Queens Society's Harvest Festival.
There'll be marching bands, maypole dancing, Morris dancers and donkey rides. Oh and dozens of delightfully attired Pearly Kings and Queens, natch!
Sun 16th Sept, From 12pm: Pearly Kings and Queens Harvest
Guildhall Yard, Gresham Street, EC2V 5AE
FREE – For more info click here
Need some other ideas?
Celebrate the life and legacy of Amy Winehouse at Day For Amy in Camden
Go and check out the new interactive lion statue in Trafalgar Sq
A gigantic new sculpture is popping up the river