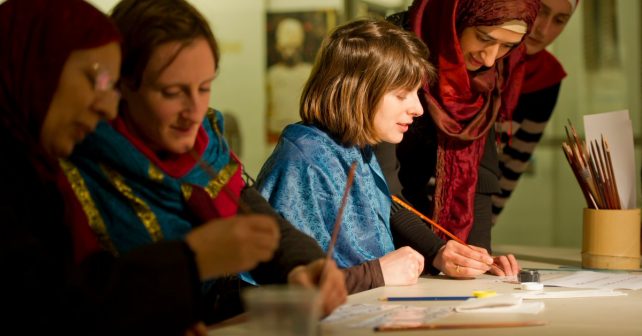 How are we already halfway through October? We know, it's called Time, but it doesn't seem a minute since we were all complaining about the heatwave. Whatever time of year it is, the capital always delivers so check out our faves below.
===============
Get ready for a fascinating FREE evening of dance performances, storytelling, films and arts and crafts focusing on the history of the Muslim world.
Celebrating the Islamic world at the British Museum is to celebrate the opening of the their newest gallery – the Albukhary Foundation Gallery of the Islamic world.
Musical highlights include live shows from the London Syrian Ensemble and Iraqi traditional tunes from Attab Haddad Quintet.  There'll also be a Whirling Dervish display, a demonstration in the art of Islamic geometry plus lessons in traditional calligraphy and short films.
Fri 19th Oct, 6pm – 9.30pm: Celebrating the Islamic world
British Museum, Great Russell Street, WC1B 3DG
FREE – For more info click here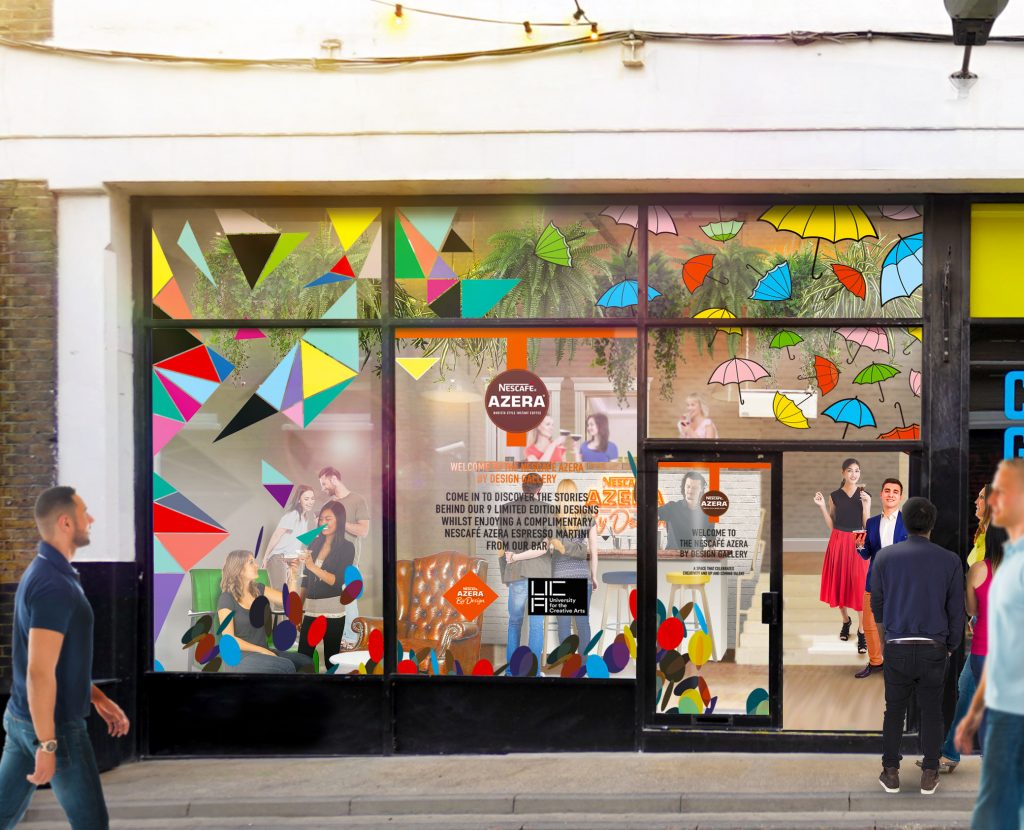 Get ready to 'gram and drink! A weekend pop up art gallery is landing in Shoreditch with FREE Martini Espressos.
The Nescafé Azera Design Gallery is celebrating the fourth year of its 'By Design' campaign. This is an annual initiative where students from UCA (the University of the Creative Arts) are invited to come up with a striking design for a limited edition Azera tin.
This year's theme is 'Unexpected Urban Adventures' and the pop up will be showcasing the nine winning entries. It will feature three galleries: one inspired by street art (Colourful Path), another to remind visitors that good things can happen on a rainy day (Umbrellas) and a third prompted by a Soho club (Spotlights).
Best of all, resident mixologists will be on hand to mix you up Nescafe Azera Martini Espressos. In short, cool art and freebie cocktails. Result!
Sat 20th Oct, 12pm – 9:30pm & Sun 21st Oct, 11am – 8:30pm: Nescafé Azera Design Gallery 
Nescafé Azera by Design Gallery, Old Truman Brewery, Shop 4, Dray Walk, E1 6NJ
FREE entry + FREE martini espressos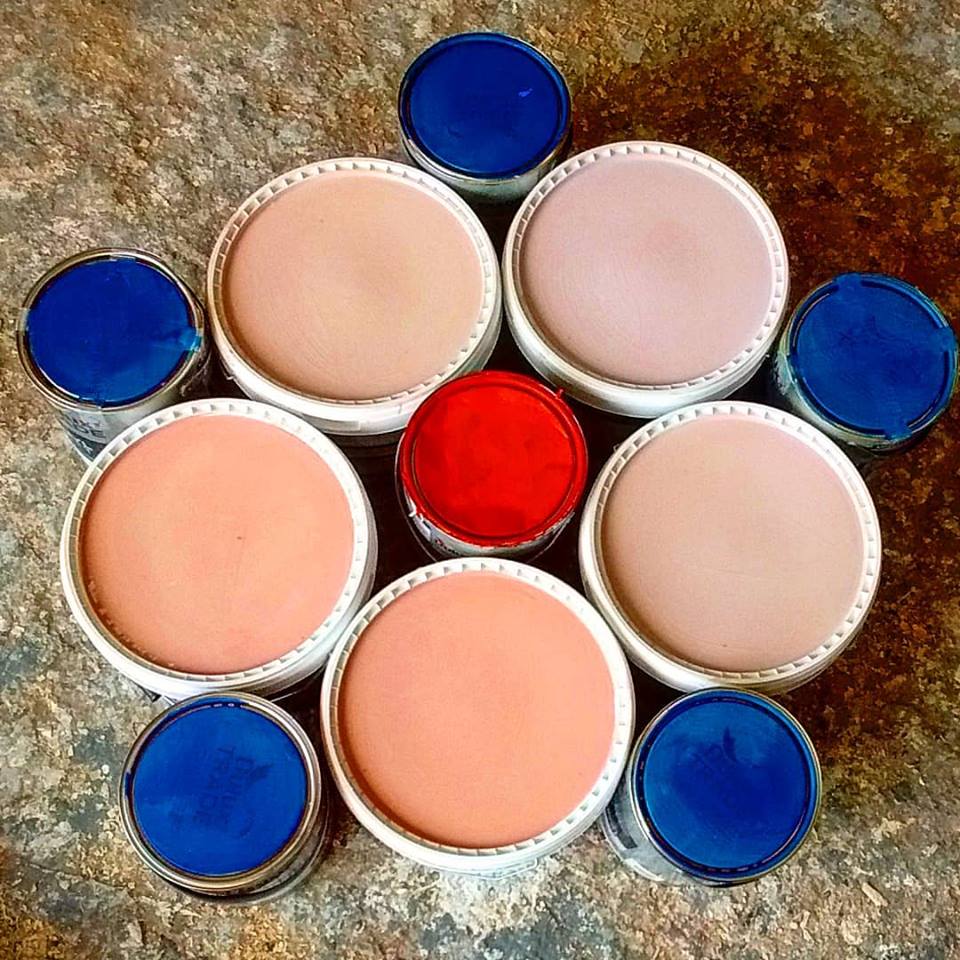 Planning on a spot of decorating before winter kicks in? A visit to the Great Paint Giveaway at Forest Recycling Project in Leytonstone will save you a pretty penny.
You'll be able to take away up to 20 litres of FREEBIE paint with brands that include Dulux, Crown and Leyland. That should be enough to get the flat done (come on how big's your pad!), but should you need more then extra litres will cost around £2/litre.
Because it's recycled you're obviously also helping the environment so that's an extra big pat on the back for you!
Sat 20th Oct, 10am – 2pm: Forest Recycling Project Great Paint Giveaway (excludes white/black paint)
Unit 7, The Sidings, E11 1HD.  10am-2pm
FREE paint – For more info click here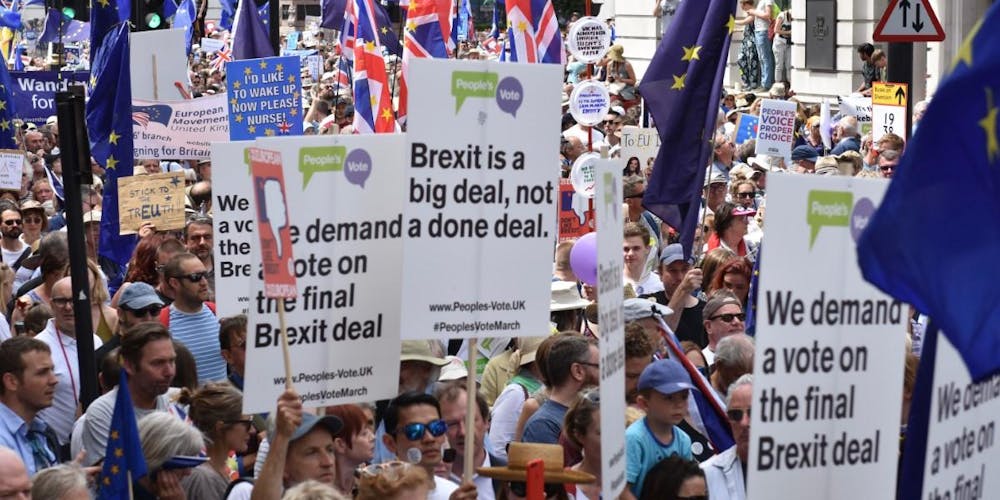 Whether you're a Remainer or a Leaver, we're all feeling aghast, concerned, p***ed off (choose your favoured adjective) as the chaos of this government lurches from one balls up to the next regarding the future of this country outside the EU.
Join tens – possibly hundreds – of thousands of others on the People's March towards Parliament Square this Saturday lunchtime and make your voice heard. It's not too late to demand a final say. Urgent times.
Sat 20th Oct, from midday: People's Vote and The Independent March for the Future
Assemble (at 12pm) north of the Hilton Hotel, Park Lane W1K 1BE
Just show up – For more info click here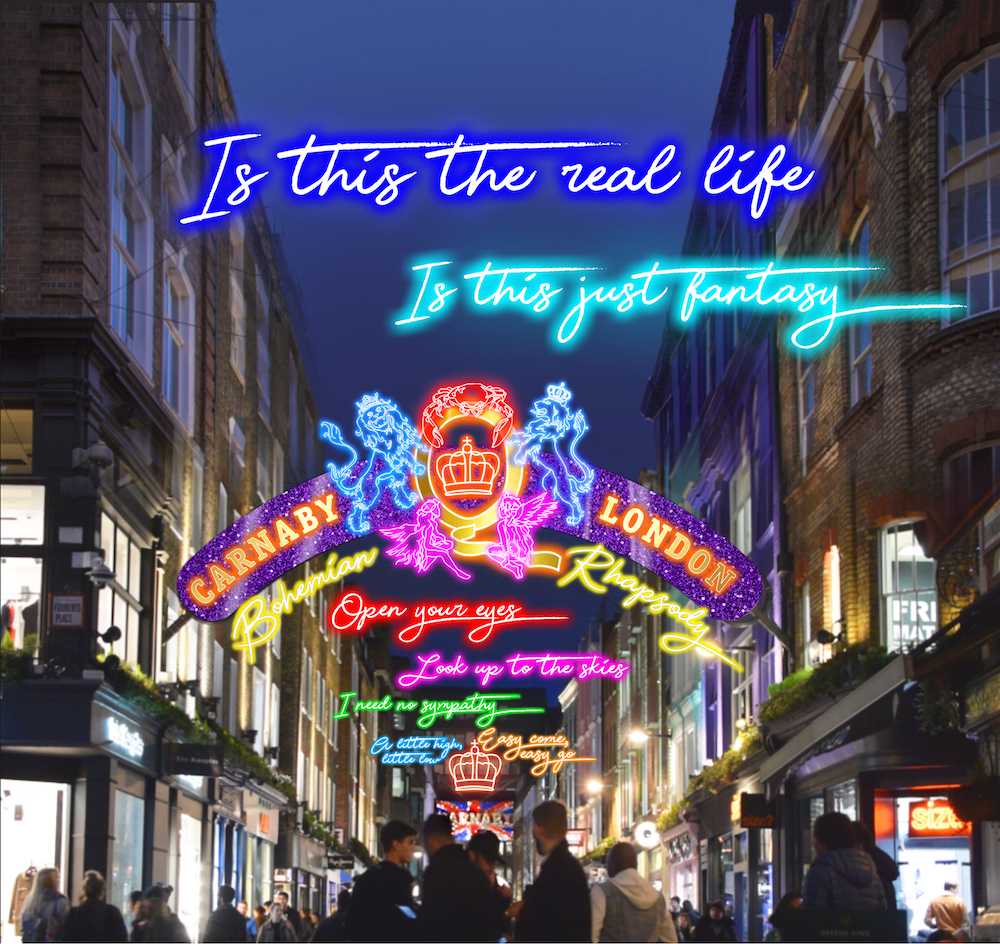 The much anticipated Freddie Mercury biopic Bohemian Rhapsody is due out later this month and to celebrate 20th Century Fox is unveiling the first ever Queen-inspired light installation. Switch on with Brian May and Roger Taylor is FREE to attend on Sunday.
Look out for some of Freddie's master lyrics floating high above shoppers' heads in fluorescent bright neon. There's also a pop-up shop where hardcore Queen fans can pick up photos, posters, costumes and all sorts of goodies connected to the rock Gods. Altogether now, we're 'having a good time, having a good time'.
Sun 21st Oct, 7pm: Bohemian Rhapsody light installation switch on
Pop-up shop (from now until 6th Jan, 2019) 3 Canaby Street, W1F 9PB
FREE – For more info click here