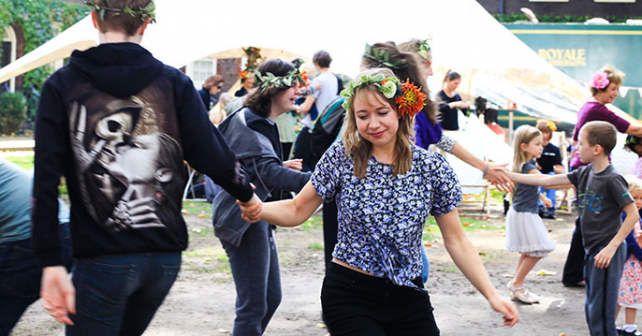 It's the weekend which means there's no parliament on the telly. Thank God. Or, this Saturday, at least when it's all about the rugby. Our advice: take full advantage!
****Don't forget the clocks go back at 2am on Sunday. It's the good one. An extra hour in bed.
=====
Entertain the little ones by heading east for a FREE afternoon of fun at the Seasonal Shindig at the Geffrye Museum.
Little ones of all ages can enjoy ceilidh, live music, a craft market and a spot of street food.
Sat 26th Oct, 12pm – 4pm: Seasonal Shindig: An autumn celebration
Geffrye Museum, 136 Kingsland Road, E2 8EA 
FREE entry – just pop in. For more info click here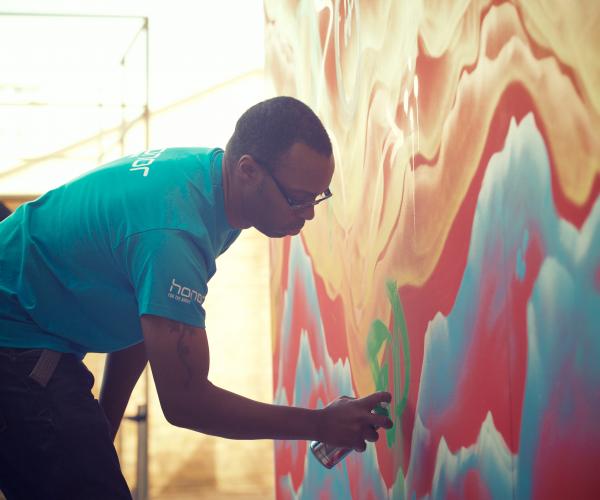 Get in touch with your inner Banksy at the FREE Big Draw Festival at the Royal Society of Sculptors.
Visitors can experiment with all different arty features including stencils and spray paint on the digital graffiti wall.
Sat 26th Oct, 12pm – 8pm: Big Draw Festival
Dora House, 108 Old Brompton Road, SW7 3RA
FREE – just drop in. For more info click here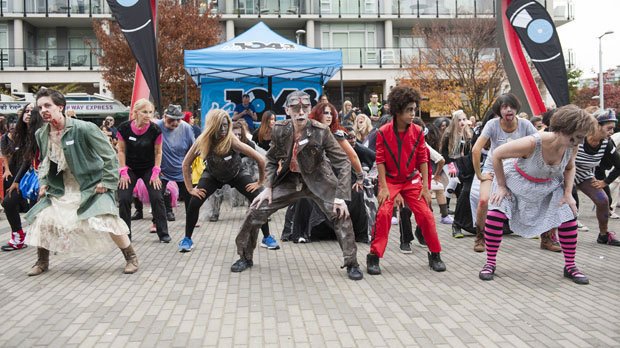 It's terror on the piazza on Saturday night at the annual charity global Thriller evening. This is where people across the world channel their inner zombie at exactly the same time and perform Michael Jackson's Thriller dance routine. The record currently stands at 22,596 zombies.
You can participate –  learn the steps here – and head along where there'll be dance classes and make up artists on hand to zombify you, Or just go along and watch.
Sat 26th Oct, 10pm: Thrill The World
Covent Garden Piazza, WC2
FREE – For more info click here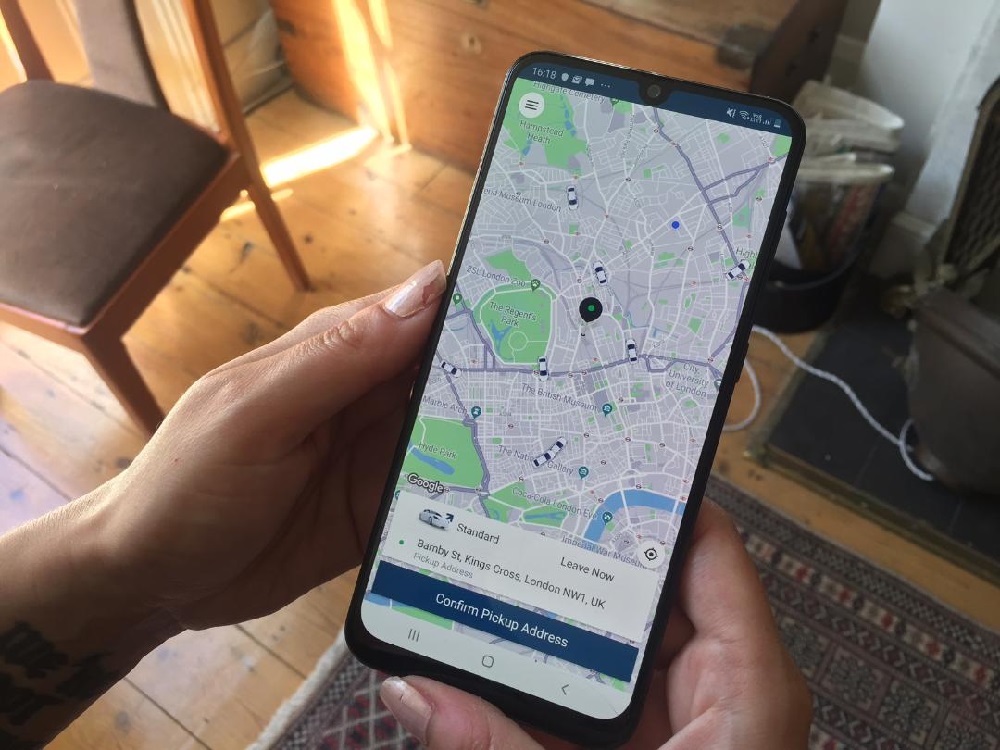 Kapten is the new London cab app. With fixed prices and a loyalty scheme, try it! We're running a Skint offer and giving away £15 cab credit to get you started. Make your weekend cheaper!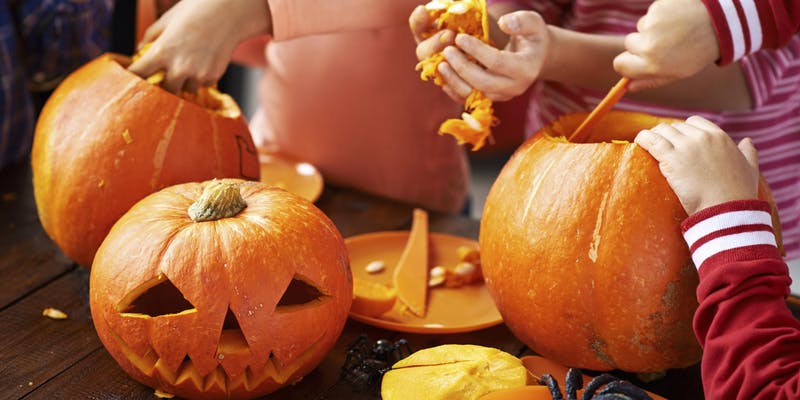 Grab the kids, dress up and get down to the FREE Harvest Celebration at Borough Market.
Highlights at the three-day family-friendly fest include apple bobbing, face painting and cookery demos. Oh and a bit of pumpkin carving and spooky storytelling. It is Halloween, after all.
Sat 26th Oct, 11am – 4pm: Harvest Celebration
Borough Market, Southwark Street, SE1 1TL
FREE – just show up. For more info click here
Head over to BAPS Shri Swaminarayan Mandir temple in Neasden for a day of colourful Hindu  Diwali fireworks.
The beautiful temple is opening its doors to all to watch the New Year rituals in the main hall before popping outside to see the sky light up after dark. Sounds lovely.
Sun 27th Oct, 9am – 8pm ((Fireworks: 7.45pm – 8.15pm): Diwali Celebrations
BAPS Shri Swaminarayan Mandir, 105 -119 Brentfield Road, NW10 8LD
FREE – just pop in. For more info click here