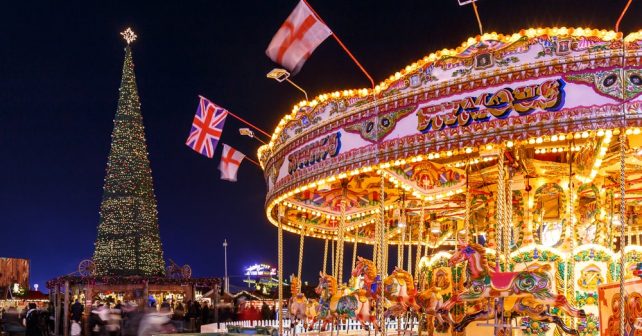 It's the most wonderful time of the year! And just because loads of Londoners will be leaving the city, there's still plenty going on across the capital. Here's our favourites.
=======
Winter Wonderland in Hyde Park has become a staple for Christmas time in London. The FREE to enter more than 100 funfair rides (children's rides start at £2, other rides from £3), plentiful street food, mulled drinks and live music. The on site market has 200 stalls selling all sorts of Christmassy goodies too.
There's also shows and activities for those with deep pockets, but everyone's welcome to have a walk around and soak up the fun for free.
Now – Sun Jan 6th, 10am – 10pm every day (except Christmas day): Winter Wonderland
Hyde Park, W2
FREE entry but attractions are ticketed – For more info click here
If flopping in front of the telly' not your thing on Xmas Day (who are you!) , make straight for the Let's Ride – 2018 Christmas Day Ride at Greenwich.
Riders set off together from Cutty Sark via Battersea Power Station to Putney where participants stop for a drink in an open pub. Then it's on to Hyde Park to end up at Lebanese eaterie Beirut Cafe for some well deserved dinner. 24 miles in all; that'll work off a shed load of pigs in blankets.
Tues 25th Dec, from 10am: Let's Ride – 2018 Christmas Day Ride
Cyclists should meet at the Cutty Sark Gardens, SE10 9DR
To register and all other info click here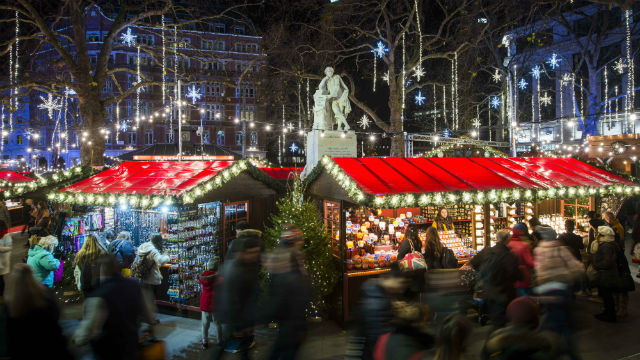 Join the tourist hordes and head to a wintry world at Christmas In Leicester Square! The colourful fair will feature a FREE to enter market selling hand-crafted goods and lots of hot grub to keep you warm.
There'll be mulled wine on offer if you need a boozy pick-me-up. Oh, look out for the tasty looking chocolatey crepes too.
Now – Sun, 6th Jan (open Mon – Fri, 12pm – 10pm / Sat-Sun, 10am – 10pm): Christmas In Leicester Square
Leicester Square, WC2H
FREE entry to the market and stalls. Attractions cost extra. For more info click here
Once you're done opening Santa's pressies on Christmas Day, watch people being insanely British and jumping into freezing water at the The Serpentine Swimming Club's Peter Pan Cup.
The 25th December race – held annually since 1864 – is FREE to watch. But you can only take part if you're a Serpentine Swimming Club member, sadly. Fun fact; Peter Pan author, J M Barrie donated the Cup in 1903 hence the name.
Tues 25th December, 9am: The Serpentine Swimming Club's Peter Pan Cup
The Serpentine, Hyde Park W2
FREE – For more info click here