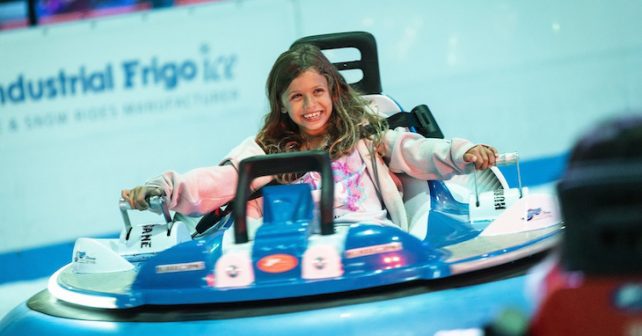 Why didn't someone think of this before? It's genius. Enjoy some chilly thrills and spills over Christmas and hit up London's only bumper cars on ice!
Basically, it's crazy dodgems. It's also perfect for those whose motor skills aren't up to ice skates.
Guests to the inflatable bash-athon at Elephant & Castle Ice Rink can collide into each other to their hearts' content in a fun, safe setting,  Best of all, it's no rip off; sessions cost just £6 for a 30 minute slot.
For when you need to warm up there'll be street food and mulled wine on stand by plus DJs and festive film screenings.If you'd prefer to get round the ice the old fashioned way there's ice skating as well.
Now – 6th Jan 2019: Bumper Cars and Ice Skating at Elephant & Castle Ice Rink
Opening times: Mon-Fri; 1pm – 8pm / Saturdays; 10am – 8pm / Sundays; 10am – 6pm
Castle Square, Elephant Road, SE17 1AY
From £6. To book and for all other info click here