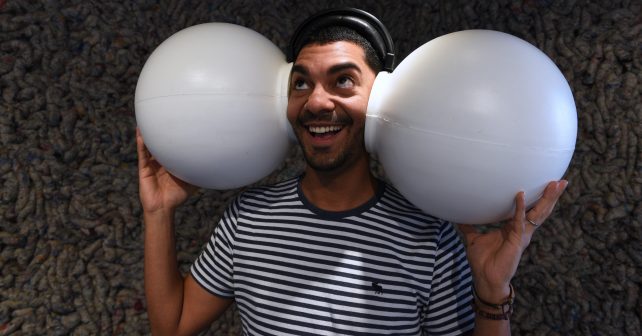 Ever pondered what the future of the human body, medicine and anatomy might hold? Here's your chance to discover by getting up close and personal at this FREE part-art-part-scientific display.
Spare Parts at the Science Gallery brings academic research to life with loads of fascinating and fun hands on gadgets and gizmos. Look out for Listening Objects (pictured above) that will enhance and distort your hearing and hold a simulation of a human brain in your hands. You'll also get a chance to perfect your dissection skills on futuristic body parts.
There'll be artists displaying from across the world. And watch out for personal stories of organ transplantation plus scientific tales of how to grow your own body parts. Go see!
Now – Sun 12th May: Spare Parts: Rethinking Human Repair
Science Gallery London, Great Maze Pond, SE1 9GU
FREE – For more info click here