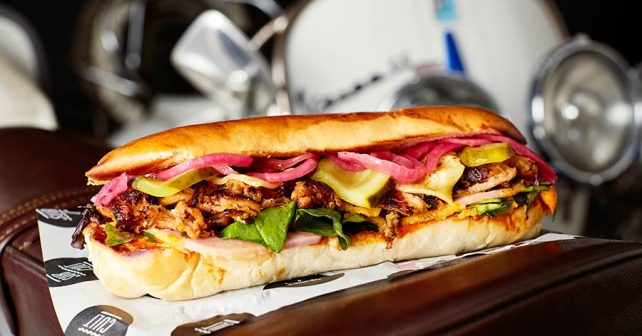 The duo behind Sub Cult – Ben and Gaz, dubbed the 'Sandwich Kings' – have been picking up awards for their sarnies for the last five years. Via their van, tents in Soho and pop-ups. Finally, they're setting up shop in their first brick and mortar enterprise in the heart of the City.
Offering both takeaways and sit down covers, customers can expect all the old favourites to be on the menu from the signature hot Subs, Sub Rodeo (Bavette steak, truffle mayo, onion jam), through to the vegan Sub Conscious (spinach, roasted peppers).
To celebrate the opening the chaps will be doling out 200 FREE sandwiches to the first 200 customers through the door. In other words, it's a FREE lunch!
Located just five minutes from Bank station our top tip for City workers is get there pronto.
Wed 19th June, from 12pm: FREE sandwiches, one per person
Sub Cult, 82 Watling St, EC4M 9BX