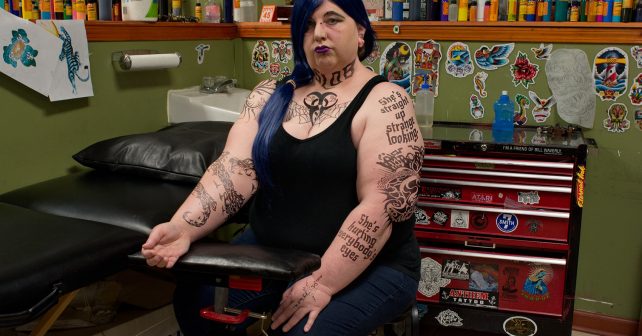 One American artist has had enough and decided to take on the trolls directly. This new FREE exhibition mixes photos, costumes and black comedy alongside dozens of messages of abuse.
Haley Morris-Cafiero's The Bully Pulpit in Fitzrovia features a series of selfies with the taunts of online abusers scrawled on her body. The photographer uses a mix of props and prosthetics to get her bleak message across.
It all came about after the artist was viciously teased about her appearance following her previous exhibition. The selfies up on the walls at TJ Boulting send up all that's wrong with the sewer dimension of social media.
However, it's as comical and entertaining as it is two fingers up at the anonymous bullies. No doubt it'll also seriously hack off those who marked her out for abuse in the first place. Excellent!