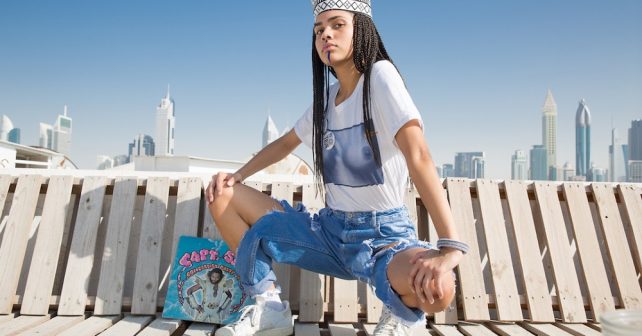 Everyone has at least one. Explore the fascinating history and cultural impact of the most popular piece of clothing on the planet – the T-shirt!
T-SHIRT: CULT – CULTURE – SUBVERSION at Bermondsey's Fashion and Textile Museum tells the story of the garment from its purely functional beginnings though to it becoming the central statement of rebellion for youth culture, world-wide.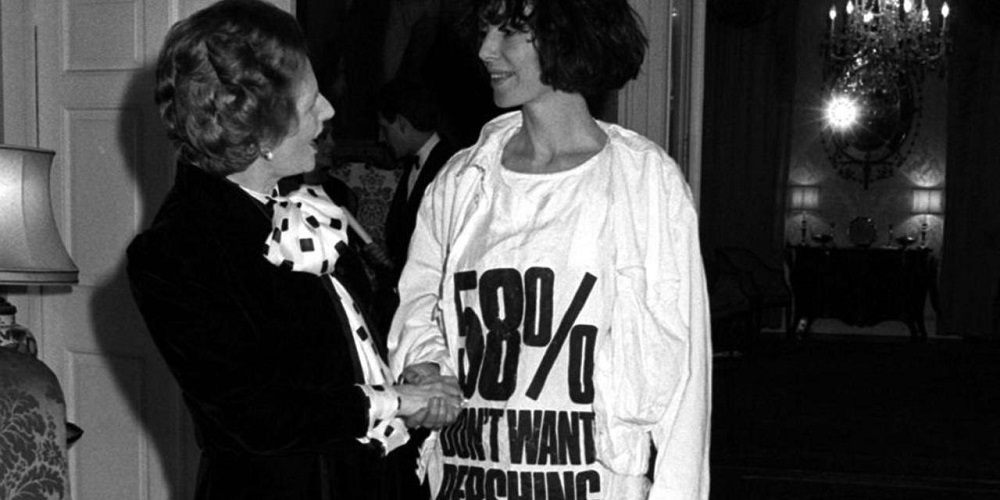 There'll be hundreds of humble Ts on display, including shirts worn by Katharine Hamnett (pictured with Margaret Thatcher above). Oh and look out for Vivienne Westwood's private collection.
Now – 6th May 2018, open Tues to Sun – T-SHIRT: CULT – CULTURE – SUBVERSION
Fashion and Textile Museum, 83 Bermondsey Street, SE1 3XF
£9.90 adults/ £8.80 concessions/ £7 students/ Children under 12 FREE
For more info and to book tickets click here