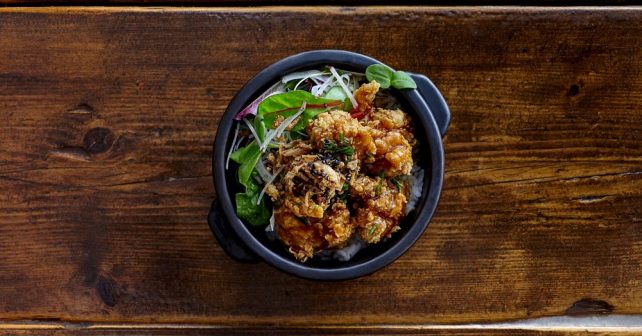 Forget fish Friday, this is a fried chicken end of the week. Why? Because one new restaurant is giving out dozens of FREE dishes!
Korean restaurant, On The Dak (dak is Korean for chicken) in Covent Garden is opening up and celebrating by dishing out 100 portions of its signature Sweet Soy Fried Chicken. Staff will be throwing open the doors at 11.30am and the promotion goes on until 1.30pm.
But don't be surprised if it doesn't go the full two hours; it's first come first served until stocks run out so best be prompt.
Friday 2nd Feb, 11.30am – 1.30pm (or until chicken runs out): 100 FREE small Sweet Soy Fried Chicken dishes. Eat in or take away. 
On The Dak, 1 Monmouth Street, WC2H 9DA
The eaterie will also be giving away 50 hot meals on the day to Rhythms Of Life, a homeless charity based in Central London.
For more info click here