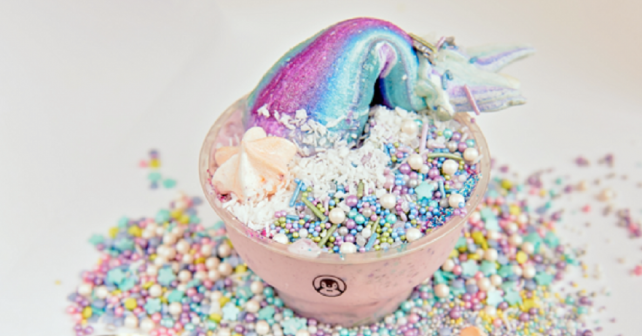 Time to forget mermaid toast – that's so early 2017 – here's your chance to bag the next big thing; Mermaid Mashup ice cream.
Gelato aficionados, Four Winters has joined forces with dessert specialists Meringue Girls to bring us this latest sugary Frankenstein.
Think a colourful melange of coconut ice cream served with a handmade mermaid tail and magical starfish meringues, finished with a shower of shimmering mermaid pearls. In case it's not quite sparkly enough, each helping is finished with a shower of edible silver glitter. Natch.
Fancy a FREEBIE? Then just rock up at their selected stores in Brewer Street and Portobello Road at the appointed time and date.
Go to hell, diet!
FREE ice cream, one Mermaid Mashup per customer.
17th August, 1pm-2pm: 53 Brewer Street, W1F 9UY
25th August, 1pm-2pm: 236 Portobello Road, W11 1LJ
Mermaid Mashup ice cream is available 10th Aug – 27th Aug across all Four Winters London parlours
For more info click here