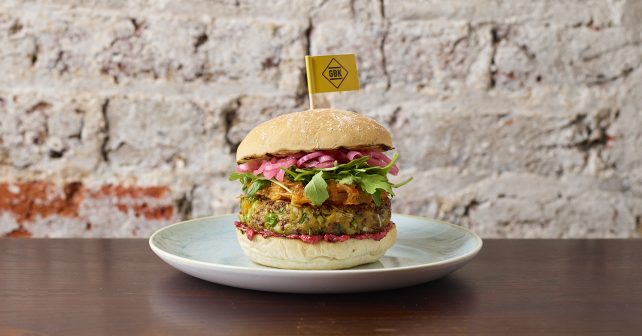 This is one heck of a meat FREE-bie. (See what we did there?) Gourmet Burger Kitchen is paying a salute to World Vegan Day by giving away hundreds of FREE jackfruit burgers.
It will be dishing out Jack-in-a-buns – with homemade butternut squash, quinoa patty and beetroot mayo – at every one of its outlets across the land.  There'll be 10 up for grabs at every restaurant so in London that includes locations across the capital from Soho to Canary Wharf .
To snap 'em up, just show up sharpish at midday and ask for a 'Jack on the house' when ordering.
Jay James, Head of Marketing at GBK says, "We want everyone to be able to enjoy incredible burgers at GBK, meat-eaters, veggies and vegans alike!"
Can't argue with that.
Thursday 1st Nov (World Vegan Day), from 12pm: 10 FREE Jack-in-a-buns at every Gourmet Burger Kitchen across UK
First come, first served. Eat in or take away
For a full list of locations click here