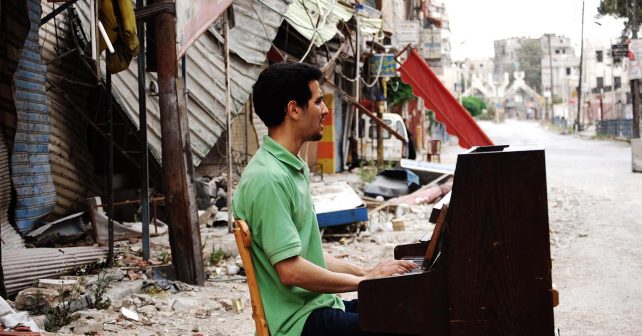 The Imperial Museum is putting on a season of fascinating and FREE exhibitions, live music, displays and performances.
Culture Under Attack is made up of three core exhibits; What Remains explores how culture is attacked in times of war while Rebel Sounds shows how people have taken extraordinary risks to produce music in times of war. Art In Exile looks at how cultural treasures – including those from IWM – were protected and evacuated in World War Two.
Rebel Sounds Live will feature stage performances from artists including a Syrian metal band, Serbian Techno and some African Desert Blues. There'll also be a recital from Aeham Ahmad (above) the so-called 'Pianist of Yarmouk.'
Unmissable.
Now – 5th Jan, 2020: Culture Under Attack
Imperial War Museum London, Lambeth Road, SE1 6HZ
FREE entry (some events ticketed) – for more info click here