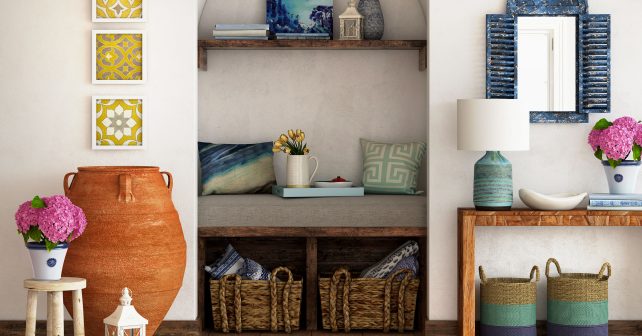 Hands up, if your browsing history shows you've got a homeware website obsession. Snap, guilty as charged.
If so, you'll almost certainly know Wayfair; it's the company best known for its Lorraine Kelly telly ads. For the first time in the UK, it's taking over a two storey Soho townhouse and bringing its products offline and into the real world.
The furniture brand says there's been a 1500% spike in searches for travel-related decor so there will be four areas devoted to distinct travel destinations from Palm Springs to the Serengeti.
As well as checking out the latest style trends everyone who goes along will be in with a chance of winning a £1,000 gift voucher –  not to be sniffed at and enough to tart up the grimmest rented flat.
Thurs 1st Aug, 10am – 8pm: Wayfair pop-up
15 Bateman St, Soho, W1D 3AQ