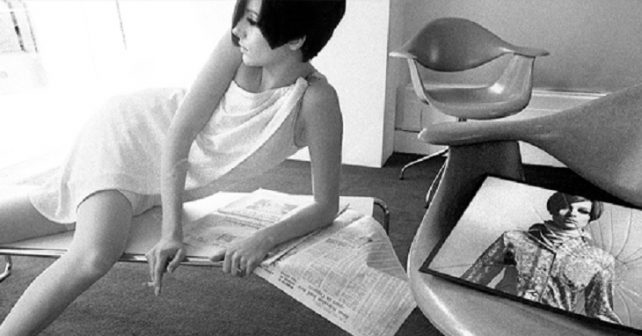 Take a leap back to the time Swinging London moved to its own beat and led the world; a FREE photo exhibition by renowned 60s snapper Brian Duffy is opening.
Highlights at Sixties Style: Shot by Duffy at Proud Central includes black and white and colour shots, covering everything from fashion, celebrity, music to advertising campaigns.
Watch out for snaps of rock icons John Lennon and David Bowie as well as models Pauline Stone, Jill Kennington (pictured above) and Jean Shrimpton. But it's not just portraits; there's  shots of 60s motoring icon, the E-Type Jag as well as photos for Queen Magazine and French Elle.
The cult photographer retired in 1979 and died in 2010 aged 76. Some of the works on display – many of them signed – have been unpublished since the 60s and have been brought together for the first time in decades.
Thurs 2nd February – 18th March : Sixties Style: Shot by Duffy
Proud Central, 32 John Adam Street, WC2N 6BP
FREE – For more info click here