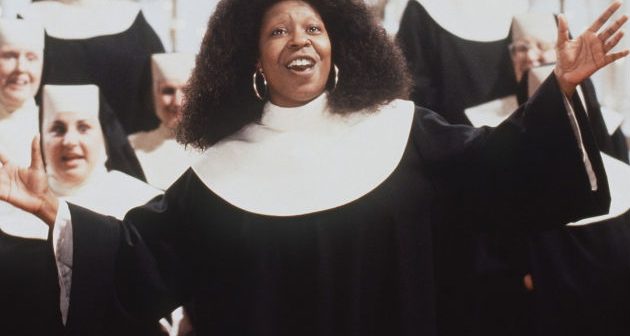 Praise the Lord, NUNdos might just be the most unusual food pop up we've ever come across. Bar nun!
Timed to coincide with new Ch 5 series –  'Bad Habits, Holy Orders' – the same Sisters, The Daughters of Divine Charity Order – have decamped to E.London and are promising a "spiritual haven with food for the soul." Expect a lunch menu that includes lentil soup and Mother Superior's chicken broth.
The event runs for three days and is FREE but diners will be encouraged to put away their phones (be brave, people!) and are asked instead to relax and talk to each other – and the sisters. Thou shalt respect your hosts and all that.
You don't have to climb a mountain to get there – it's in Shoreditch – but it's expected to be very popular so register your interest pronto.
Tues 17th  Oct – Thurs 19th  Oct: NUNdos pop up
(Tues 11:30am- 8pm, Wed 11:30am – 3pm, Thurs 11:30am-3pm)
White Rabbit, 471-473 The Arches, Dereham Place, Shoreditch EC2A 3HJ 
FREE – To request a place email: NUNdos@taylorherring.com Bad Habits: Holy Orders airs on Channel 5 on Thurs 19th October, 10pm