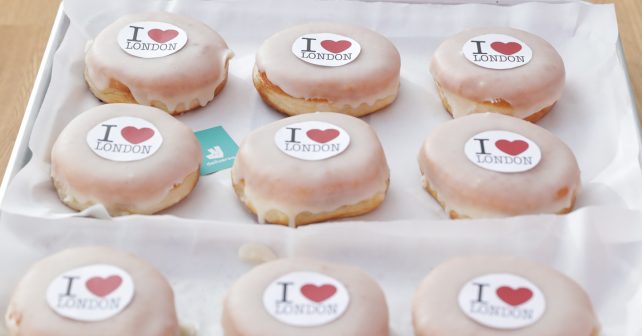 You've had a hard week at the office but, finally, you get to race off home for the weekend.
We know what a sweet feeling that is, and this weekend it'll be even sweeter with FREE doughnuts awaiting some lucky Londoners.
Deliveroo has teamed up with Doughnut Time to produce a specially limited edition doughnut celebrating London. (Looks very like our Skint logo!)  The plan is that 1,200 will be given out over three tube stations so, by our maths, that's at least 400 at each station.
You dough-nut want to miss it!
Fri 16th Nov, from 5pm: FREE doughnuts as long as stocks last
Outside Euston, Waterloo and St.Paul's tube stations