What better way to blaze up London's long miserable January nights than with some spectacular light installations and interactive artworks. (Not to mention the political gloom.)
For the fifth year running, the fortnight-long FREE Winter Lights at Canary Wharf will feature more than 20 fluorescent sculptures guaranteed to turn heads.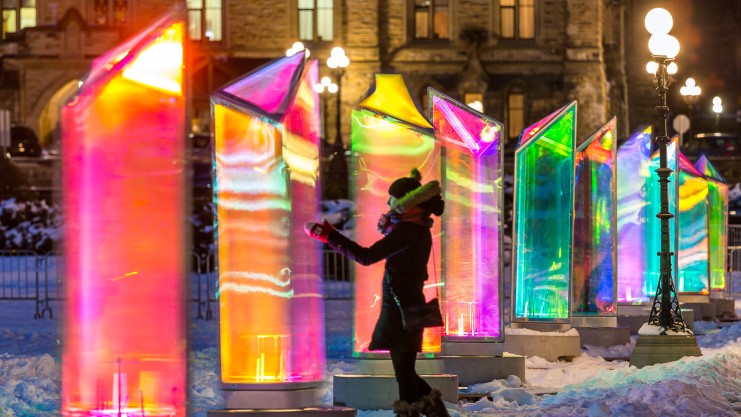 Highlights at this year's display include Raw Design's wondrous modern ice palace Prismatica (above) and the multi-coloured Submergence by Squidsoup (below).
Watch out for Ben Busche's breathtaking Heofun Light Maze (top) too. Fun fact; the word Heofon is an old English name for the sky.
If you get peckish there'll be Winter Lights Bites street food on offer and visitors can tuck in to Middle Eastern wraps from Nazari, roasted meats served up by Pulled or pizzas from Rolling Dough.
Tues 15th – Sat 26th Jan, 5pm to 10pm daily: Winter Lights at Canary Wharf
Throughout Canary Wharf, E14
FREE – for more info click here