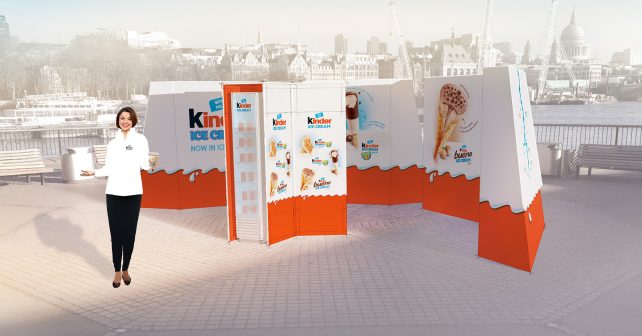 Take a trip down memory lane with a weekend of childhood nostalgia – and lots and lots of chocolate – at this FREE Kinder pop-up.
Visitors to Kinder's Count Down To Summer weekender at South Bank Observation Point will be able to visit an ice cream van or just while away the hours at the on site park. Just like the old days of endless summers and hanging out with school friends.
It's all to celebrate the launch of Kinder and Kinder Bueno Ice Cream In UK. So watch out for plenty of FREE samples as well.
Fri 8th – Sun 10th March, Fri & Sat 10am – 8pm, Sun Count Down to summer with Kinder Ice Cream
South Bank Observation Point, near Gabriel's Wharf, Upper Ground, London SE1
FREE samples – for more info click here