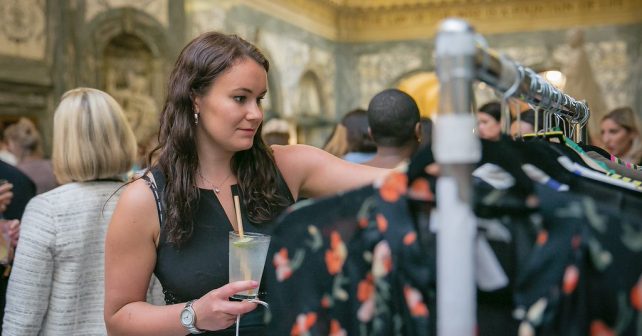 If you're in the market to revive your summer wardrobe then this epic fashion fundraiser should be on your radar.
Over the course of the weekend, Smart Works is setting up camp in east London. It's a charity that provides coaching and clothing for unemployed women – and you may have heard of it when Meghan Markle became a patron.
Expect a mixture of vintage, new and sample items from a wide range of brands. Everything from Zara, Hobbs and Mango to Renfold, Urban Threads, Varley and Nobody's Child so there should be something to suit everyone's taste.
At hugely discounted prices you could pick up a top fo a fiver, a dress for a tenner and sports wear for under 20 quid. Not too shabby! On top of that everyone attending will be treated to a FREE cocktail!
All proceeds go to Smart Works so it's the ultimate guilt-free retail therapy.
Sat 17th + Sun 18th, 9.15am – 4pm: Smart Works sale
£5 entry  for morning sessions, afternoon sessions, FREE
The Truman Brewery, 91 Brick Lane  E1 6QR
Click here for more info