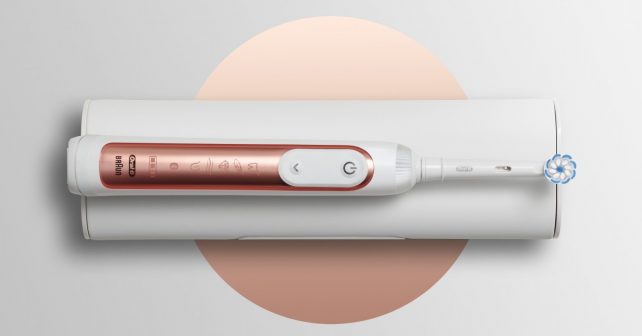 If you don't use an electric toothbrush, you should. Top tip. But don't thank us, that's the advice of every dentist we've ever seen.
Now a new Oral-B's about to come on the market that the company's promising is the most advanced toothbrush they've ever produced. Available in two colours, black and copper (yes, please), it's the Oral-B GENIUS X.
Apparently, when we brush our teeth we often neglect specific areas. The GENIUS comes with Artificial Intelligence so that by using an app in conjunction with your brush you can discover exactly where you're missing, whether you brush too hard and how much coverage you achieve when you brush.
We won't bore you with all the whizzy tech, but we can tell you we've been told the RRP is £340! Ouch. (Head online for discounts.)
However, the good news is that you could be one of the lucky ones to get your paws on a FREE one.
The brand is opening a one day pop-up in Covent Garden and the first 100 people through the door will be gifted one. Needless to say, best get there early to be in with a chance; this will be one very popular offer.
Sat 20th July, 11am – 6pm: 100 FREE Oral-B GENIUS X toothbrushes
Carousel, Seven Dials, WC2H 9AT