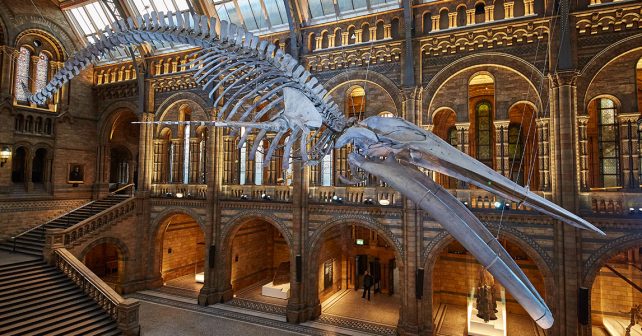 There's a gigantic new edition welcoming visitors at the Natural History Museum. For now, it's goodbye to Dippy*  (the diploducus who's proudly stood at the heart of Hintze Hall since 1979) and in his place, the spectacular skeleton of Hope the Blue Whale.
The newly unveiled 25m-long cetacean creation now sits high above visitors' heads, mouth agape, just inside the main entrance.

Check out the painstaking process of suspending Hope
Her skeleton (Hope's a she) consists of 221 bones in all and, as you would imagine, getting it from an off-site warehouse to the great hall in SW7 has taken many months.
Lorraine Cornish, the Museum's Head of Conservation, says, "Hope is the only blue whale skeleton in the world to be hung in the diving lunge feeding position.
"Suspending such a large, complex and historical specimen from a Victorian ceiling was always going to be challenging, but we were determined to show her in as lifelike position as possible and we are thrilled that the result is truly spectacular."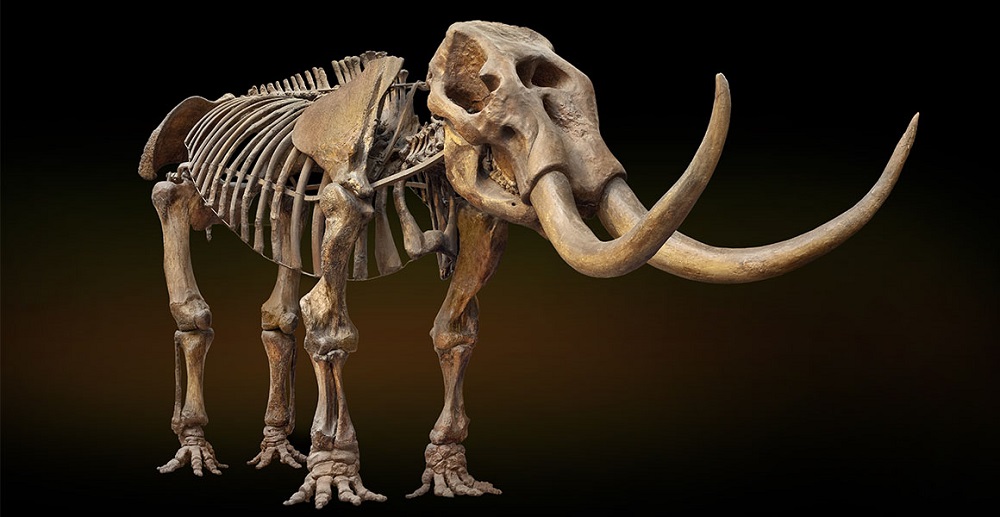 Visitors can also see the American mastodon in the Hintze Hall!
Hope will be joined in the great hall by some other new editions including an American mastodon (the modern day elephant's relative from the ice age) as well as a blue marlin preserved in special fluid, plus a rock the same age as the solar system!
Sir Michael Dixon, Director of the Natural History Museum, says "This is a landmark moment for the Museum and for the millions of people from all over the world who visit us. The transformation of Hintze Hall represents a new era for us as a natural history museum for the future."
The Natural History Museum, Cromwell Road, SW7 5BD
Open daily 10am to 5.50pm
FREE – For more info click here
*Already missing Dippy? After going on tour around UK for two years the old boy will return to the NHM, but this time outside the Cromwell Road building.