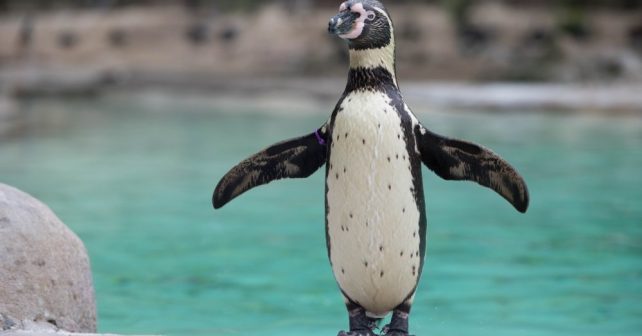 Obviously, London Zoo isn't letting in paying guests during the current Coronavirus crisis, but wildlife watchers can still get their fix of their favourite animals on the enclosure's FREE to view webcams and live streams.
There's lots to enjoy from the safety of your own lounge and laptop. Virtual visitors can p-p-p-p-pick up a penguin (sort of) at the 'Live' at penguin beach feed.
Or why not see how the friendly goats are getting on in the absence of paying guests? The video entitled We'll bleet again (genius!) is also up on the website. You can check up on the staff on the Zookeeper diaries. (Look out for fun close ups with meerkats and kune kune pigs.)
Oh, and top tip: to keep the little ones learning there's educational tools on the ZSL website. All in all it's the next best thing to being there!
Virtual London Zoo is up and running now. To view click here