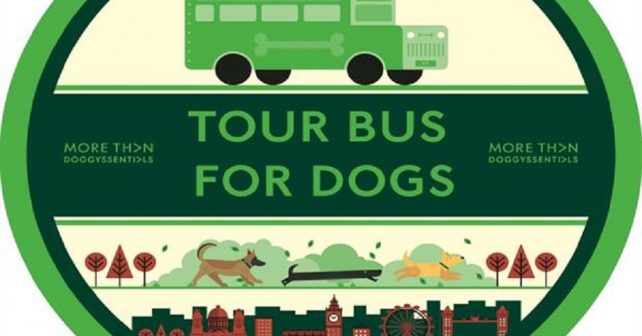 Dog owners, we have news. It's barking mad but the world's first tour bus designed for dogs is coming to London! We kid you not.
For three days you plus your four-legged friend can sign up for a FREE whistlestop sightseeing trip around the capital's most Fido-friendly hot spots.
The 90-minute coach trip will take in some of the capital's favourite dog walking spaces including Green Park, Hyde Park and Kensington Palace gardens. It will stop off at each location allowing owners and pets a chance to stretch their legs and paws.
An on-board commentary will talk you through London's love affair with our four-legged friend: everything from fascinating titbits on the dogs of Downing Street to those famous  Buckingham Palace residents, the Queen's corgis.
The tour starts and ends on Lambeth Bridge and includes seven points of interest including The Kennel Club and Victoria Tower Gardens, the site of the Annual Parliament Dog Show.
Those taking part will also be given a commemorative box containing balls and treats for their hungry hound.
Tuesday 17th January – Thursday 19th January. Lambeth Bridge, SE1. 10am, 12pm and 2pm daily.

Reserve a FREE ticket for you and your dog here:
Each ticket permits entry for two people and one large dog OR two people and two small dogs.