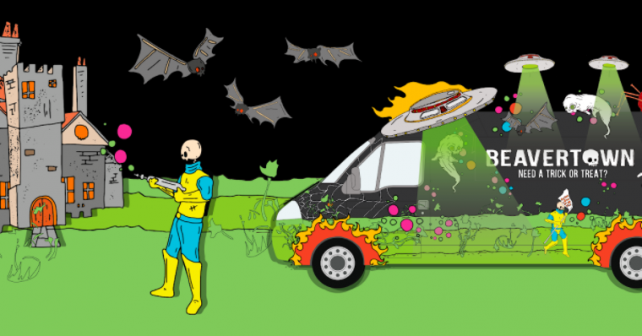 Let's be honest, it's going to be a lower profile Halloween this year compared to last but here's one thing to give us some cheer; FREE BEERS!
Yep, it's all thanks to our pals at Beavertown. The Tottenham brewers are giving Londoners the chance to win one of their special spooky home delivery boxes this Thursday 29th and Friday 30th in time for the big day. Best of all it'll be delivered straight to your door -complete with decorations, lovely beers and a few haunting Halloween surprises!
How to win? Just sign up to be in with the chance to win. Vans will be hitting up south and west of the capital on Wednesday and north and east London on Thursday. You've gotta be in it towin it.
To enter, Ts & Cs and for all other info click here