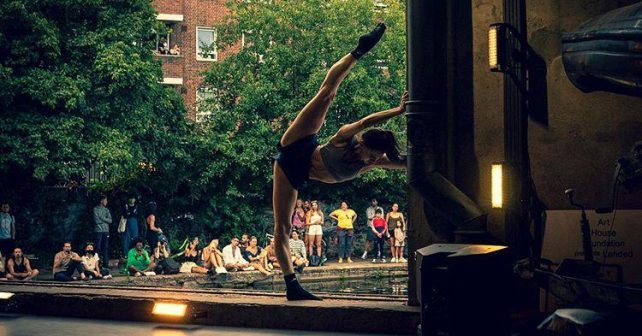 If you're hankering after a spot of high culture and class in London, we've got you covered; there's dozens of FREE dance performances from members of the Royal Ballet!
Distdancing is putting on up to six incredible weekend performances canalside in Hackney until the autumn. It's a chance for some pro dancers to perform to crowds now that the Royal Ballet itself has been shut since lockdown.
There'll be music, costumes plus the occasional circus performer and aerial displays too. If you fancy watching, just head to the towpath on Saturday or Sunday at either 3pm, 5pm or 7pm and enjoy the spectacle. Unless, of course, the Great British weather doesn't dampen it down and force a cancellation.
We're saluting these gratis, world class arts displays. So we say get out and – safely – support the cause.
Saturdays + Sundays: 3pm, 5pm and 7pm – early October
On the pontoon by the waterside arts venue Hoxton Docks, E1
For more info – and amazing pics – go to Distdancing's Instagram page