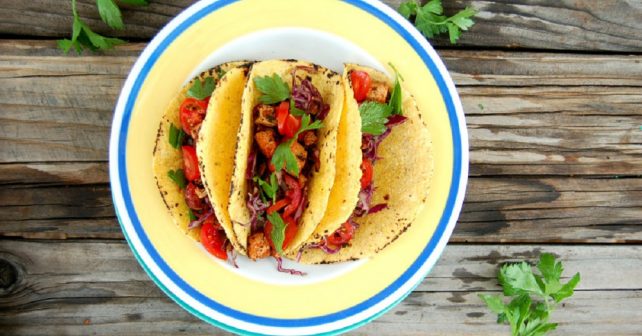 Celebrate Mexican holiday, Cinco De Mayo (Fifth of May) this weekend and andele down to Whole Food's Soho store where staff will be handing out dozens of FREE tacos.
It's all part of the giant chain's Taste Of Mexico season. Fortunately, the Central American holiday falls on a Saturday this year making it ideal to feast on delicious Latin grub and booze.
If you can't get down to the West End for the freebies, fret not – you can hit up the supermarket's whopping great Kensington store the same day for a Margarita making class with Ocho tequilas. Tickets are only a fiver ..salud!
Sat, May 5th, 3pm – 5pm: 150 FREE take-away tacos (vegetarian options available)
Whole Foods Market Piccadilly, 20 Glasshouse Street, W1B 5AR
For more info click here