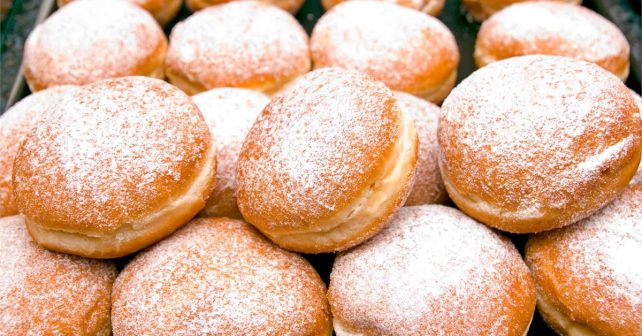 This is serious Monday motivation; one (posh) supermarket is giving away hundreds of FREE doughnuts. It's all to celebrate Day One of National Doughnut Week.
All you need to do is pop in to Wholefoods on Kensington High Street from 3pm on Monday afternoon and pick up one of 1,000 gratis sugary snacks. Plus work your way round the many journalists who work in the area! No registering, no purchase necessary, no nuffin'.
You can choose between either chocolate or jam filled treats. Enjoy.
Mon 13th May, from 3pm: FREE doughnuts at Whole Foods, Kensington
Whole Foods Market, 63-97 Kensington High Street, W8 5SE