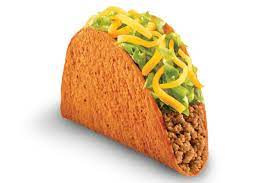 This should perk up your Monday. Taco Bell is giving out gazillions of FREE tacos to mark National Taco Day. Yes, it's a thing!
And it couldn't be simpler. All you've got to do is WhatsApp the taco emoji to this link.
Once that's done just head to your nearest Taco Bell and exchange it for your FREEBIE taco. As it only takes a second you could easily do it outside the branch! A quick FYI it was Taco Bell that's responsible for bringing us the taco emoji.
So whether you're still WFH or you're back on the daily tube grindstone that's your lunch covered.
You might want to tell your out of London mates as it's available across the country at all 71 Taco Bell branches.
We've also double checked and been assured that Taco Bell won't be storing the numbers.
Mon 4th Oct, all day: FREE tacos while stocks last
Taco Bell, nationwide
Eat-in or takeaway
To find your nearest branch click here