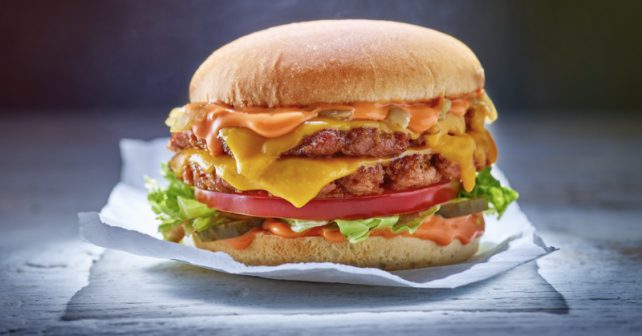 If you're going full Veganuary and not feasting on flesh this month – or indeed any month – this one's for you. Take advantage of FREE meat-free burgers at this new restaurant giveaway.
The kind folk at Halo are dishing out 100 plant based burgers to mark the opening of their latest store in Shoreditch. It's a double patty bun with oozing cheese and pickles and we're keen as mustard.
How to claim your free lunch? Getting there on time is a good start. Even if you do have to queue, it'll all be worth it. Just look at that burger!
Wed Jan 22nd, from 12.30pm: 100 FREE Halo Burgers
Halo Burger, 105 Great Eastern Street, EC2A 3JD