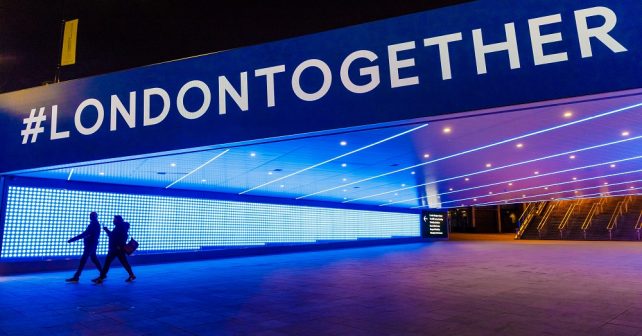 Here's a hashtag all of us can get behind; The Mayor, Sadiq Khan, has launched #LondonTogether to shine a light on ordinary Londoners going the extra mile in these extraordinary times.
The slogan is intended to highlight acts of kindness, generosity and courage from the millions who share our city. Everyone can get involved. So if you've seen something amazing from someone at your supermarket, witnessed a key worker go above above and beyond, or a local volunteer that you want to let the world know about, now you can get it off your chest!
The Mayor says, "When times are rough we see the very best of our city, and these extraordinary acts of charity and empathy show that our sense of community is not confined by walls.
"These acts of kindness can make a big difference, and if we stay home, look after one another and follow the advice of the experts, we will beat this virus in London, together."
Stay safe, Londoners.