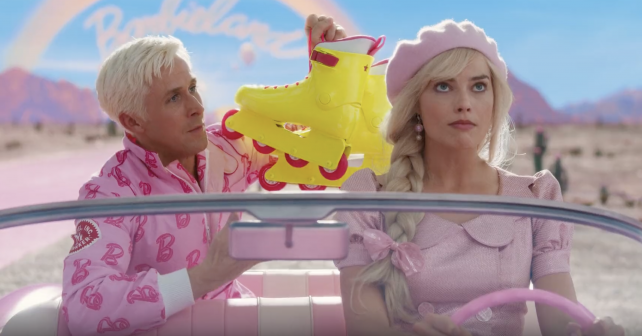 Unless you've been living under a rock, you'll know that the hype around the forthcoming new Greta Gerwig Barbie film has been huge and it's one of the most hotly anticipated films of the summer.
Margot Robbie and Ryan Gosling have been on a giant global promo tour and while Robbie has stunned with some of her fashion choices, critics have even suggested it might net Gosling an Oscar.
But how keen are you to see the film? Barbie core enough to channel your best Ken-ergy or super pink Barbie? Fans prepared to dress up could win themselves FREE tickets to the film's opening weekend at either the Vue Westfield in Shepherd's Bush or the Vue Westfield in Stratford.
There are 200 tickets up for grabs over two days so approximately 10 tickets per screening. To claim you need to make your way to the guest services desk in the shopping centre in your best Barbie-inspired outfits. Both Westfield locations will have judges giving out tickets to the best and brightest Barbies and Kens.
Ken can you believe it!
Fri July 21st & Sat 22nd July: 200 FREE Barbie film tickets
Film screenings from 11.45am Fri – 7.45pm Sat – 10 per screening
Check screening times here: Westfield + Westfield Stratford 
The film is a 12A but children must be accompanied by an adult to enter the competition