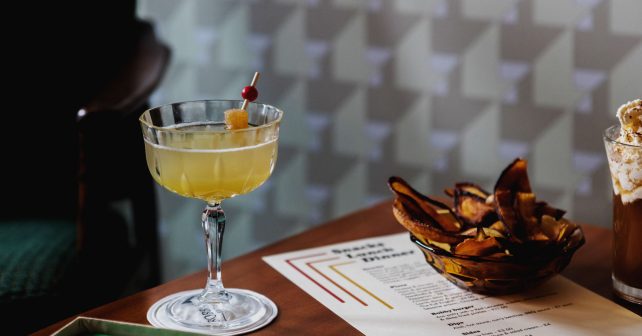 Valentine's Day may be a joyful celebration of romance, but it's also one of the most expensive days of the year to head out. There's scarcely a commercial venue in the land that doesn't think kerching.
Even if you are going to pay over-inflated prices-to prove your heart overflows with amour – you old romantic, you – here's a couple of Skint ideas you could squeeze in!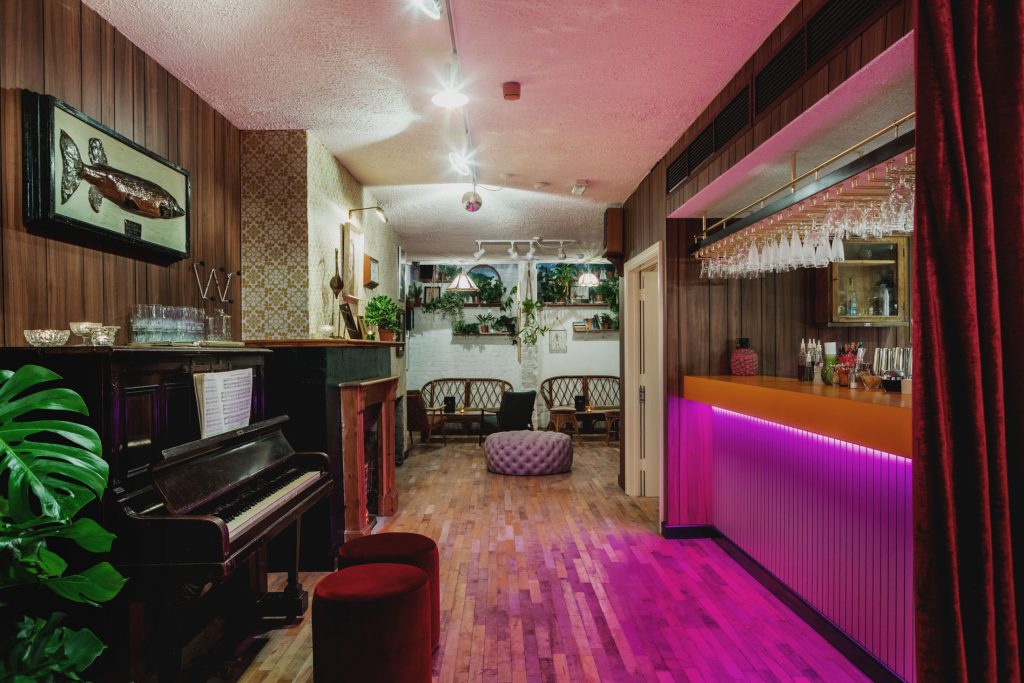 Enjoy FREE rum cocktails at Bobby Fitzpatrick's in W.Hampstead
1970s bar, Bobby Fitzpatrick's is giving away a FREE cocktail to anyone that rocks up with a photo of their first love. So that's basically anyone from ginger Michael at primary school to lovely Lucy who broke your heart in 6th form.
No pictorial evidence? Not to worry, just head to their downstairs bar which is hosting an Angostura night, complete with their brand ambassador. There's FREE rum punches on arrival plus a menu of rums to try. Couples or singles are welcome, but hey, who knows, you might arrive there single and leave coupled!
Bobby Fitzpatrick, from 7pm: FREE cocktails and FREE rum punches
273 West End Lane, NW6 1QS
---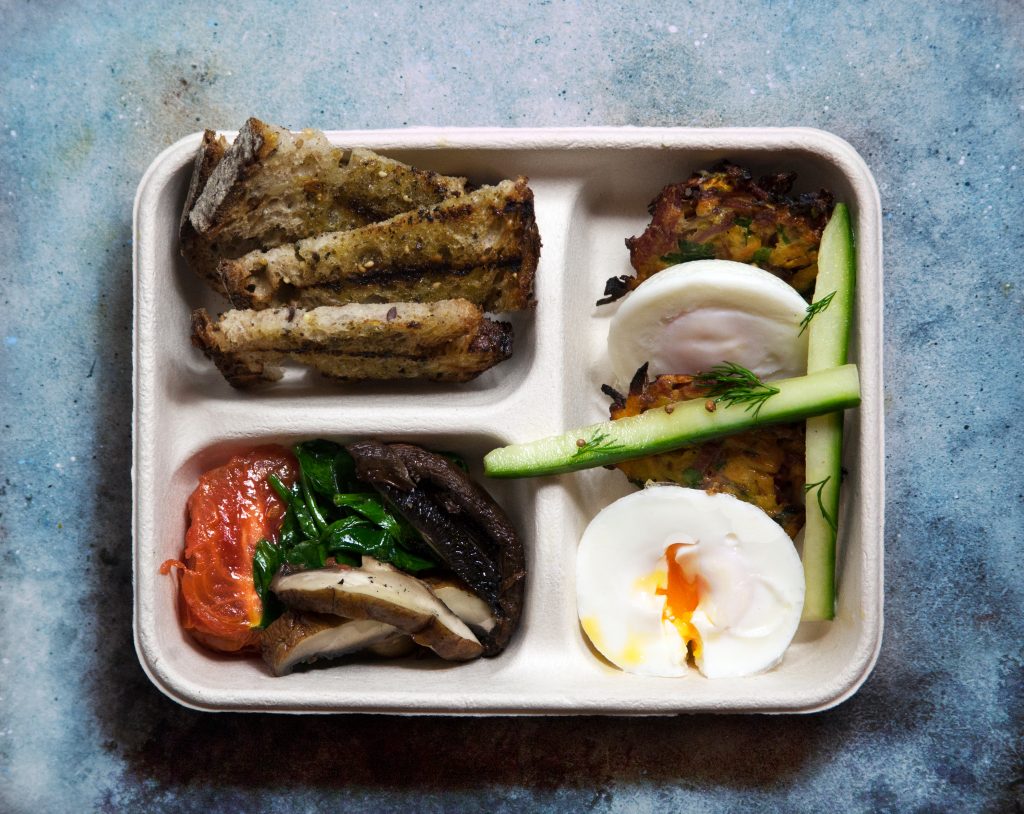 Grab a date or a mate for 2-4-1 breakfasts at Farmer J in the City
Whisper sweet nothings over brekkie at Farmer J. They're launching a new breakfast menu and introducing the 'Fieldtray.' We're talking streak with poached eggs or salad, sweet potato and hashed browns. Now, that's a breakfast!
In keeping with the day of love (are we sounding a tad cynical!), they'll be offering 50% off so it's cheap as chips, but only healthier. Miss breakfast and there's FREE coffee all day.
Located just five minutes away from Liverpool St, Monument and Bank, we'd advise getting to work early – or sneaking out of the office!
Farmer J, 7am-10am: 50% off breakfasts + FREE coffees all day, eat in & takeaway
107 Leadenhall St, EC3A 4AA
---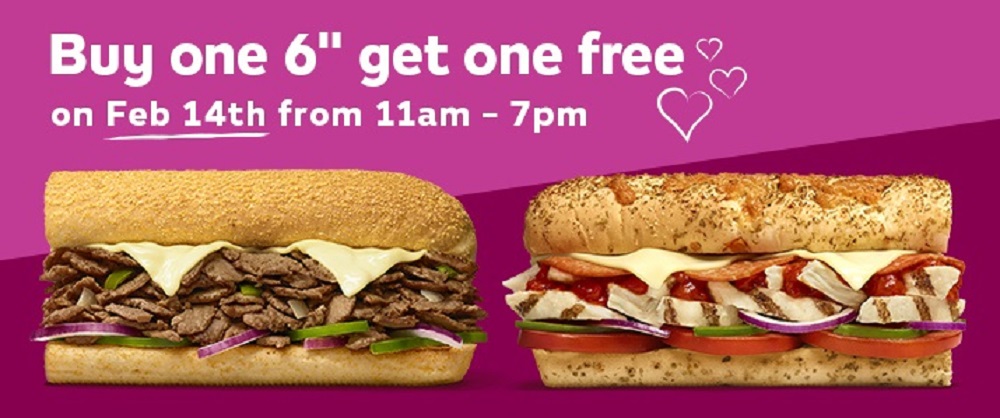 Subway showing the sandwich love on Valentine's Day 
Even if nobody loves you this year, one chain is showing the love. We give you Subway's buy-one-get-one-free GB Customer Appreciation Day.
The gargantuan sandwich chain will be giving out a FREE six inch sub with every six-inch sandwich bought. The company tried the BOGOF deal last Valentine's and apparently it went down swimmingly so now you and a friend/ lover/ spouse/ tennis club crush or frenemy can all benefit and live the freebie dream.
Meatball Marinara, Chicken Tikka or Steak & Cheese snack, anybody?
Subway, 14th Feb, 11am – 7pm: GB Customer Appreciation Day
Nationwide at participating stores