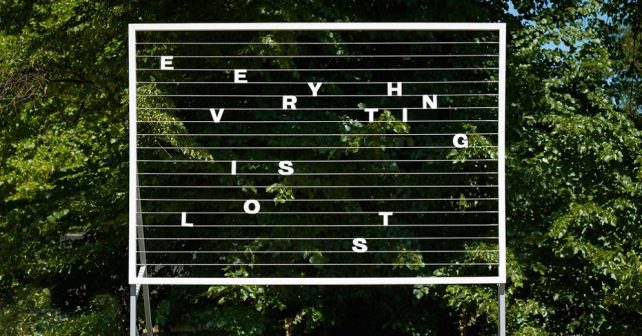 The heatwave may have disappeared – for now – but whether or not it returns be sure to go and see this FREE spectacular modern art at Frieze 2018.
Statues and sculptures from from 25 contemporary artists will be dotted across Regent's Park for the rest of the summer months.
Look out for Tim Etchells's text based piece Everything is Lost (top) as well as Bangladeshi artist Rana Begum's glass stained glass sculpture (above).
Other highlights at the three-month festival include South African Michele Mathison's subversive street-lamp sculptures, young Brit Hugo Wilson's first-ever work unveiled in bronze and and the extraordinary Optic Labyrinth by Conrad Shawcross.
For those who fancy seeing it all there's a map and audio guide available plus it's great for families as there's even a kids' trail to download.
Clare Lilley, the curator of Frieze Sculpture says, "My hope is that the exhibition will give pause for thought as well as great pleasure, and that visitors to Regent's Park will have a snapshot of the fantastic imagination of artists and variety of sculpture being made today."
Sunbathing in a Victorian Royal Park just got cultural!
Now – 7th Oct: Frieze Sculpture 2018
Regent's Park, NW1
FREE – for more info click here