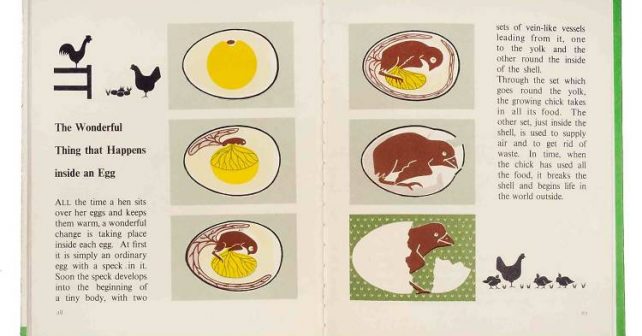 Immerse yourself in some beautiful nostalgia from 20th century children's books at this fascinating display at the House of Illustration.
Marie Neurath: Picturing Science features artwork and paintings that were a mainstay for parents trying to broaden their kids' horizons in post-war Britain.
She illustrated dozens of textbooks for young people covering topics as wide as dinosaurs, nuclear physics and sexual reproduction.
Along with the graphic design, guests can check out the artist's creative process. There'll be Neurath's research documents, ideas and sketches on display as well as the finished pieces.
Ticket holders can find out more about the artist's life and how she fled from Nazi Germany before ending up in Oxford during WW2.
Oh and while you're there you can pop in to the country's only permanent Quentin Blake exhibition  included in the price of the entry ticket.
Now- 2rd Nov, 2019: Marie Neurath: Picturing Science
House Of Illustration, 2 Granary Square, N1C 4BH
Standard adult ticket £8/concessions available
For more info and to buy tix click here