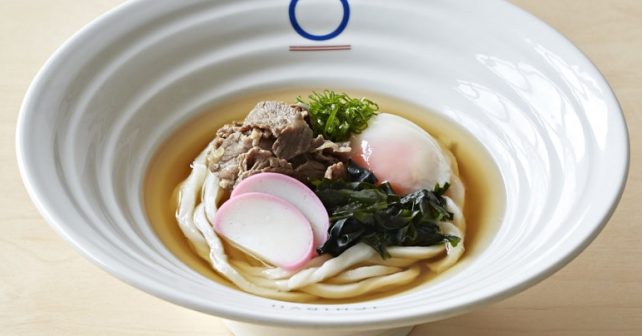 Finding a decently priced restaurant that serves up tasty food close to the British Musuem is tougher than it sounds. But sandwiched between the hustle and bustle of Centrepoint and the calmer courtyards of Bloomsbury lies Japanese eaterie, Ichiryu.
The restaurant is light and pleasantly airy (the same can not be said for New Oxford Street outside) and there's a real international feel; not just the servers but the clientele too.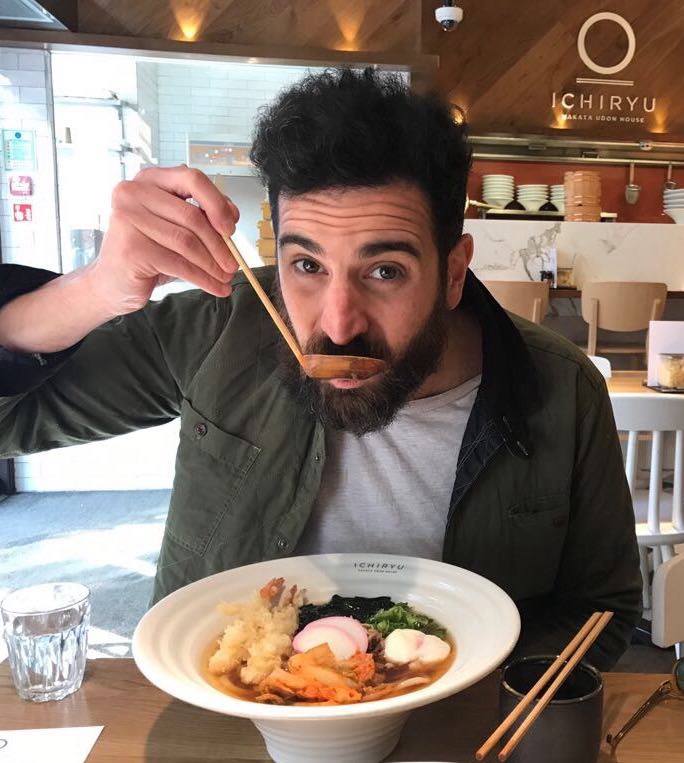 Skint's David Lewis tries the famous Ichiryu Udon
My waiter talks me through the menu, impressively translating Japanese dishes as he goes. the Niku Beef Udon soup is the house speciality and I'm assured that the restaurant's three different types of handmade noodles are freshly made each day on site using quality ingredients from Japan.
It also offers some wonderful healthy options. There's plenty of greenery for the vitamin D hunters; burdock and broccoli feature on the food lists and for the gym bunnies there's matcha superfood with its high antioxidant count and metabolism boosting qualities.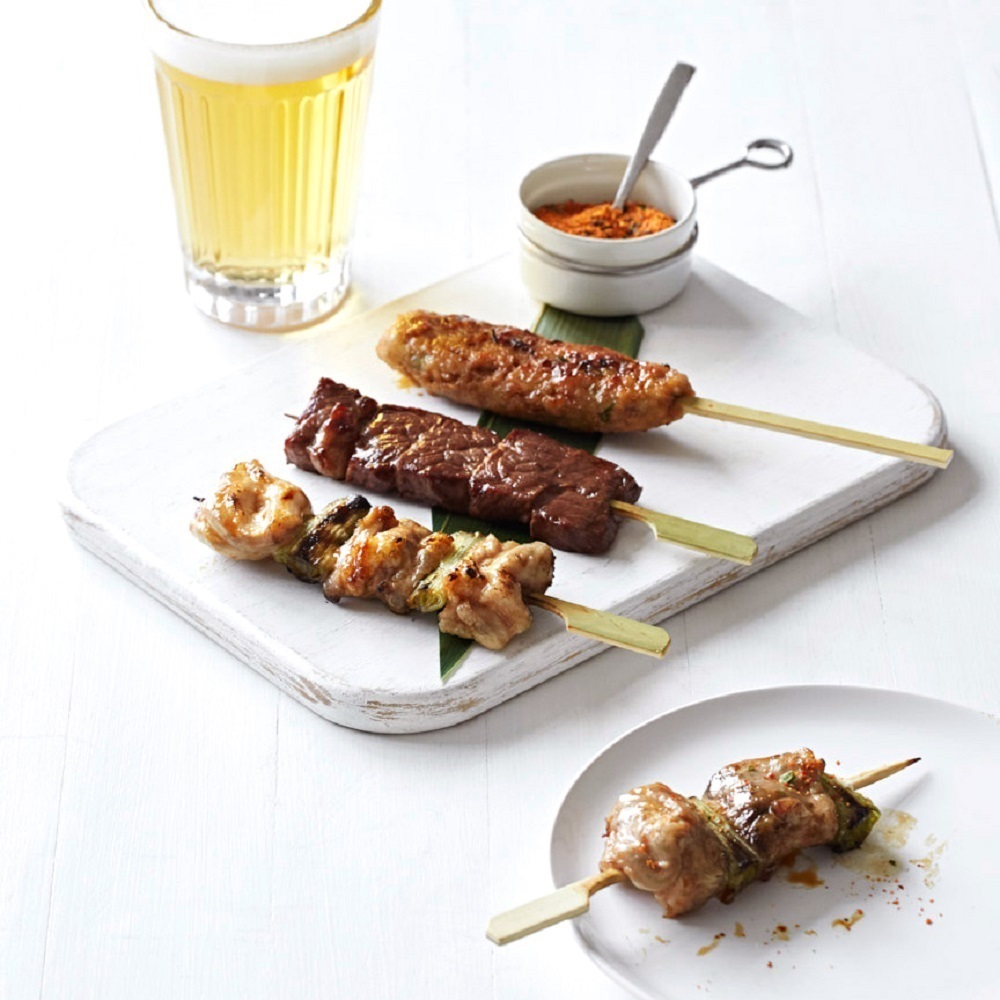 The restaurant's side dishes include Negima Chicken Thighs and Beef Teriyaki
I got my taste for sashimi, ramen and the rest whilst living in Asia a decade ago and I'm always hankering after some great Eastern fare here. But too often in Britain it succumbs to a bland broth or never-ending noodles. Fortunately, this one nails it.
My udon is beautifully presented in porcelain and piled high with paper-thin beef cuts, seaweed and spring onion. And they're not lying, it tastes fine and fresh. The liquid has matured nicely and I greedily sup it up with an outsized wooden spoon.
For some sides I tucked in to some sweet and slipery unagi eel and some tangy, warming chicken thighs on a skewer. (They're downed in moments!) I wash it all down with sweet and milky Japanese soft drink; Calpico and finish up with a splendid Matcha Chocolate Sundae with soft brownies and ice-cream. Chocolatey and with health benefits. Now that's a treat!
OFFER: Enjoy 2-4-1 Noodle Mondays at Ichiryu when you show a valid gym/yoga card. Take a mate or date and get 2 noodle bowls for the price of 1.
Ichiryu, 84 New Oxford St, Bloomsbury, London WC1.
Sponsored copy