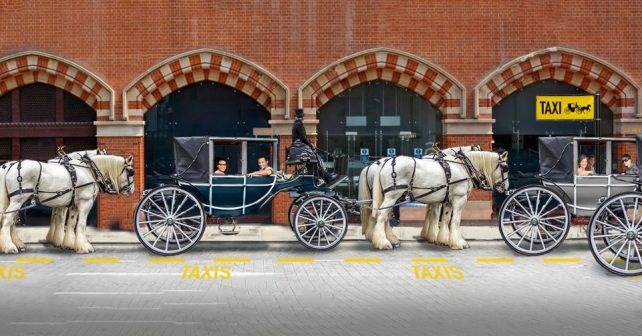 It's not every day you can commute as if it's the 19th century, but this is one time you can! And it's FREE.
To commemorate the 200th anniversary of novelist, Jane Austen's death, Audible is releasing audio drama, Northanger Abbey (starring Emma Thompson and Douglas Booth).
To mark the occasion, it's planning a five-strong fleet of appropriately-themed transport to pick up passengers in London.
Think an elegant horse and carriage.  For one day only, Londoners will be able to travel in style to their next appointment and, just to to ensure you're transported to another era, there'll be audio excerpts playing inside.
Beats the tube, eh!
Tues 18th July, 7am – 2pm
Central London – exact location to be confirmed once you've booked
FREE: Bookings only on 0207 117 2959