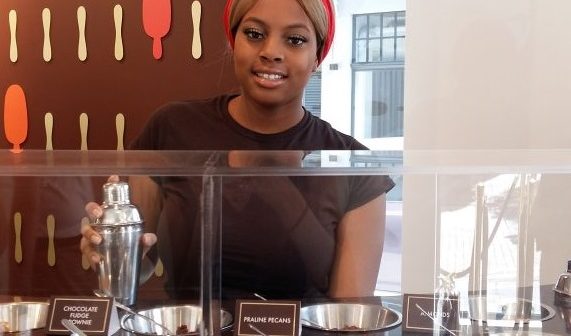 Leave the 99 behind and head to the Magnum Pleasure Store for next-level ice cream indulgence. London's sweetest summer tradition is back: creating your own Magnum from an array of yummy toppings.
First off, pick your favourite base (classic milk, white or dark) and then select from three divine sprinkling toppings. Follow this with an optional chocolate drizzle and an edible, chocolate 'M' coin stamp. Yes, it's chocolate all the way!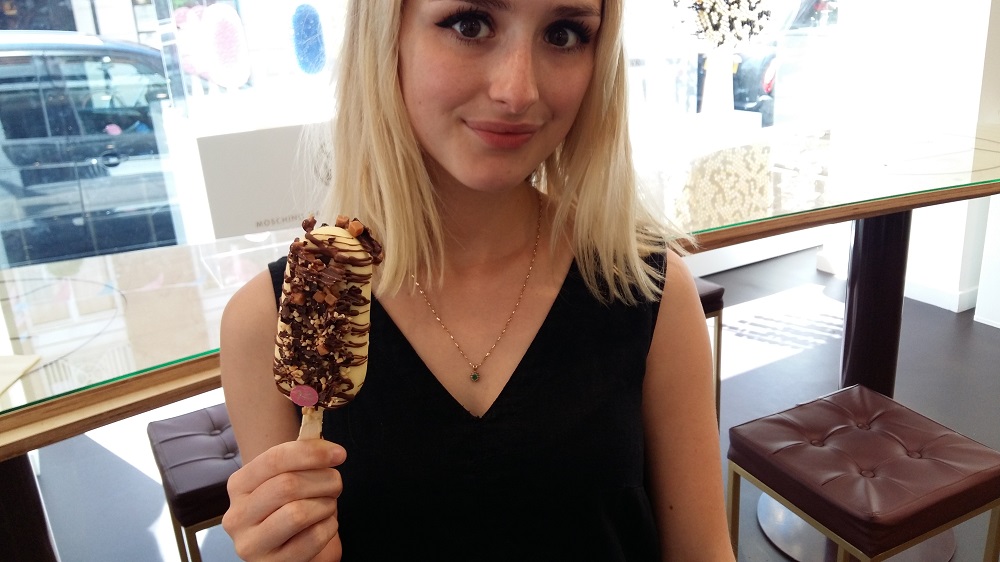 Harriet enjoying her own Magnum in Covent Garden's Pleasure Store
I tried a white chocolate base with caramel fudge pieces, plain chocolate shavings and crushed hazelnuts, plus a milk chocolate drizzle. And, boy was it majestic.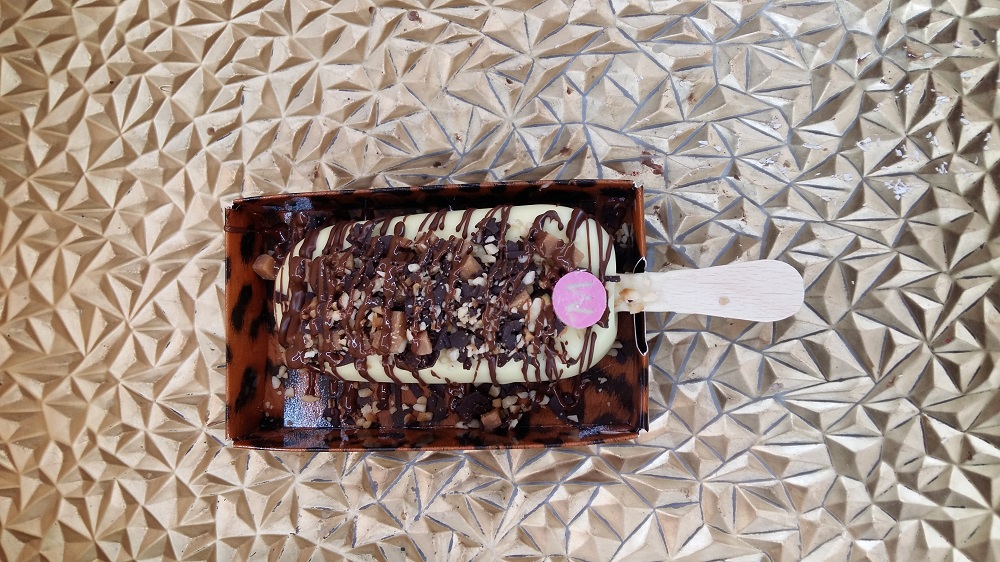 Feeling adventurous? Try lemon popping candy, black lava sea salt, blue cornflour petals and salted caramel pearls.
Yes London, it's time to create a stick of goodness!

Magnum Pleasure Store from £5.50
21-23 Earlham St, Seven Dials WC2H 9LL
Now – 10th September, 2017